MEET THE OTHERS
We believe wildlife shouldn't intermingle with domestic or farm animals in real life, therefore we prefer they don't intermingle online. We do have other animals in care though, so this page is dedicated to them, until they get their own website. If you would like to help us rescue and care for more domestic or farm animals, please head to the DONATE page and be sure to write 'FARM' or 'DOMESTIC' so we can ensure your funds are used appropriately.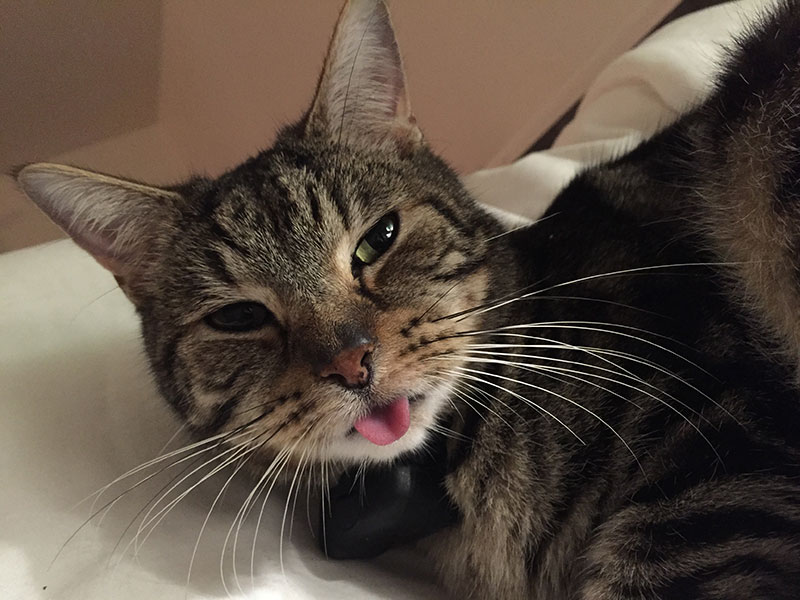 Louis
Louis was rescued from a cat shelter when he was discovered lying on a cold concrete floor in a toilet. He was separated from the other cats there because he was sick, but his illnesses were untreated. He was severely underweight too. Following his rescue, it took Louis almost a year before he could meow audibly! Louis continues to have regular vet trips, but is otherwise happy and healthy. Louis is the perfect example of why people need to seek advice and treat their animals for illness early.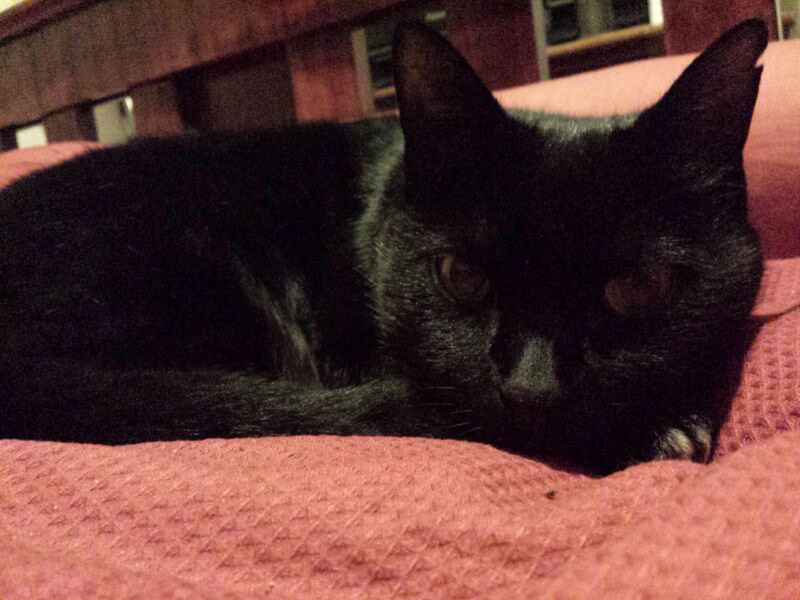 Nookie
Nookie was bought to us after being found alone as a kitten in an industrial park, with injury to his lower lip. He was unable to feed and required round-the-clock care. Due to also having an eye issue, there was no chance of rehoming him, so Nookie is living with us until old age decides otherwise.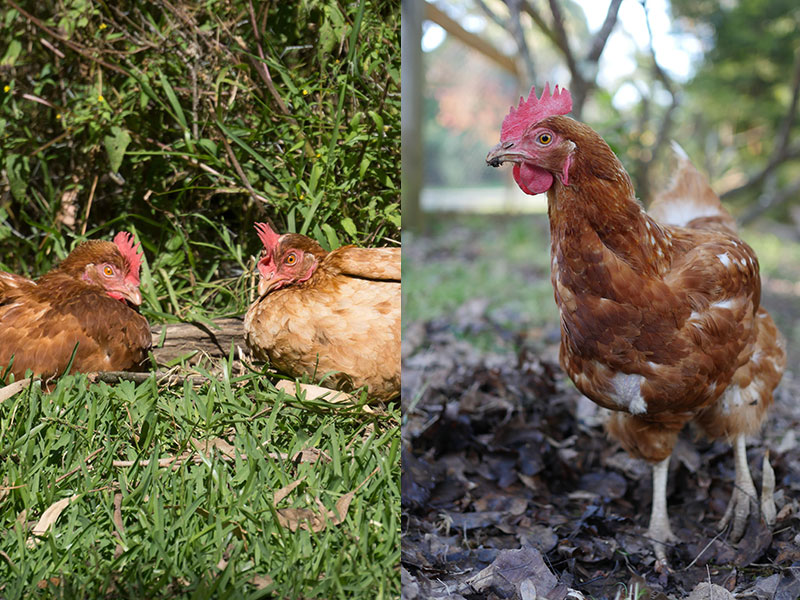 The Chickens
Peta, Paula and Mary are ex-commercial layers who didn't know how to scratch or forage for food when they arrived. They also had their beaks clipped, which thankfully grew back. These lovely ladies faced death, but can now enjoy the rest of their lives free-ranging, enjoying the sun and helping us rehabilitate the soil.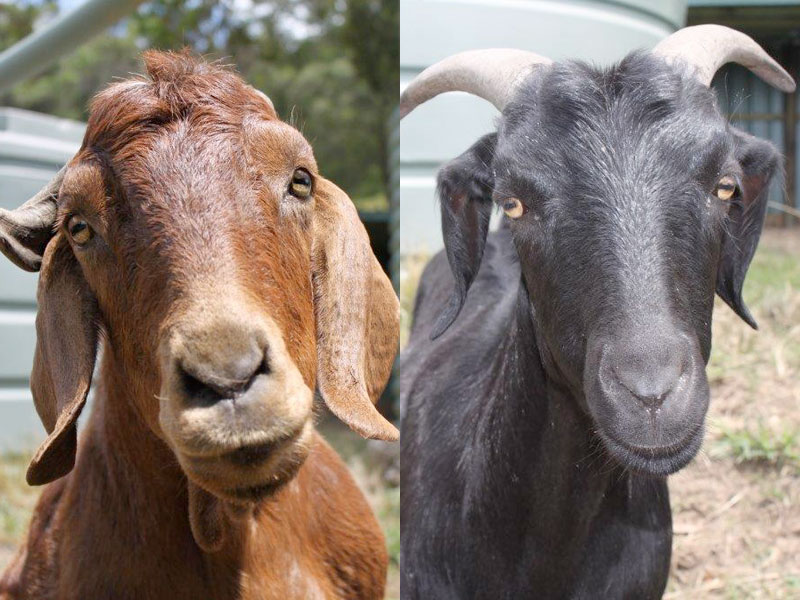 Billy & Buddy
Billy spent his early days chained up to a tethering post as a neglected child's pet, sometimes without access to water, as he would wrap himself around the post, whilst bleating incessantly. After his horn was torn off after he got it stuck in a fence, he was surrendered by the family, only too happy to hand him over, to not only avoid future vet bills, but because Billy has an extreme dislike for children.
Buddy was about to become dinner. Upon hearing about his fate, Buddy was rescued and purchased as a true lifelong 'buddy' for Billy.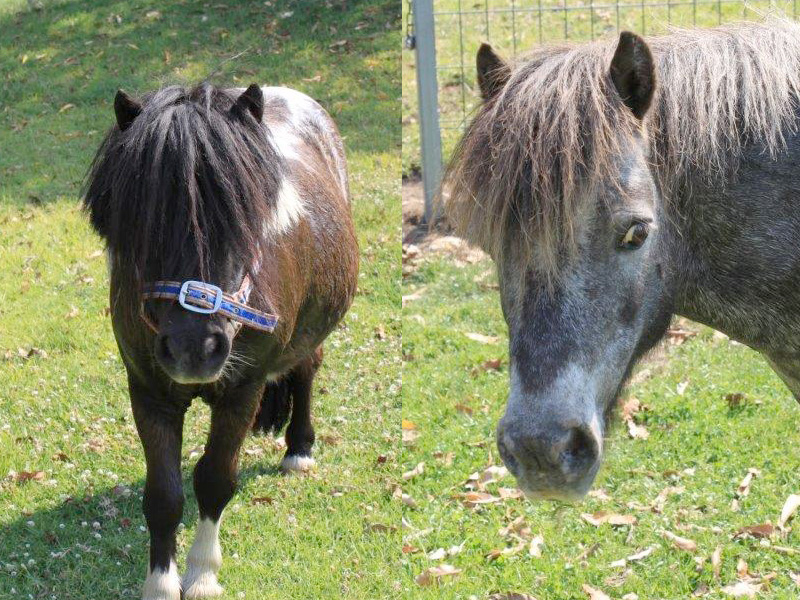 Thunder & Lightning
These two roly poly mini ponies were from a herd of 30, abandoned by the owners' husband after she passed away. Although very much loved by her, the husband was no quite so kind, declaring any not rehomed would be 'dealt with' The herd was emaciated and parasite riddled before a horse rescue organisation stepped in. Thunder and Lightning were the last two requiring homes, due to being ungelded. They have now been 'dealt with', living a happy forever life on our farm.
Your contribution will help rescue, rehabilitate and release more orphaned and injured native wildlife in need.