RELEASED
Featured here, are all the animals who have been released back into the wild. May they live long and prosper!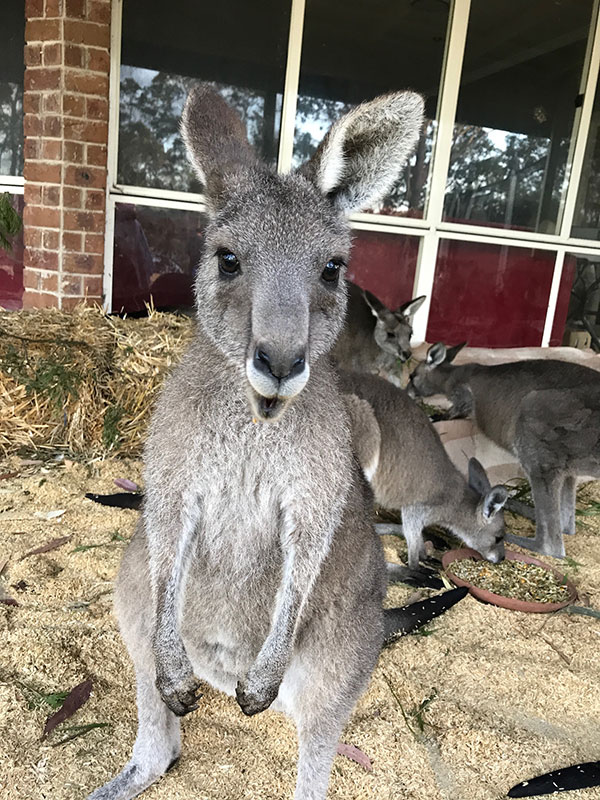 Clover

Released Aug 2017
Along with her buddy Riley, Clover the Plover was the first Eastern Grey to come into care here in Nov 2016, after being found alone in Aug 2016. She had one vet visit for a mouth infection, but otherwise remained in perfect health. She spends most of her time hanging with Honey and Marian as the mob matriarch. She is going to have a joey of her own soon… watch this space.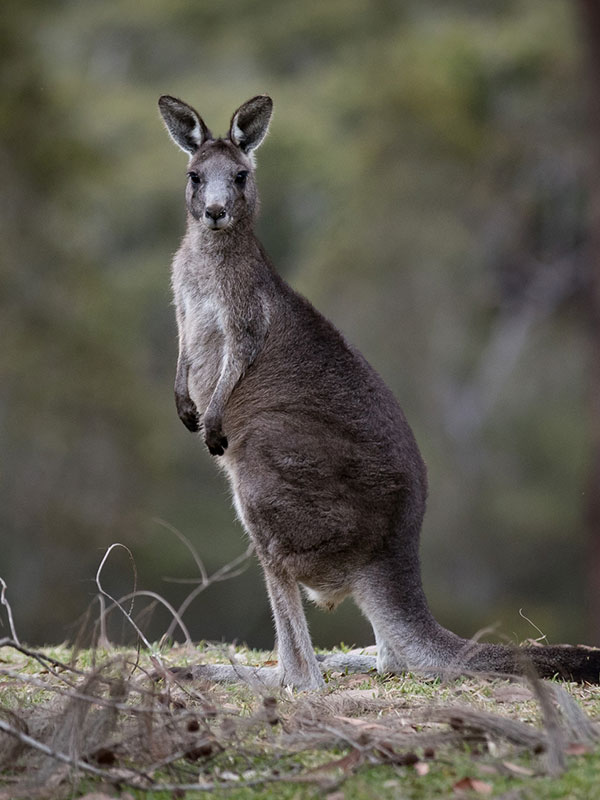 Honey
Released Aug 2017
Honey Darlin' moved here in late Jan 2017 after being in care with her buddy Jake elsewhere prior, when found alone on rescue. Honey enjoyed her time in care, mostly because it involved bottles of milk. She had a clean bill of health the entire time. She spends most of her day hanging with Clover and Marian, and doing whatever Clover wants to do.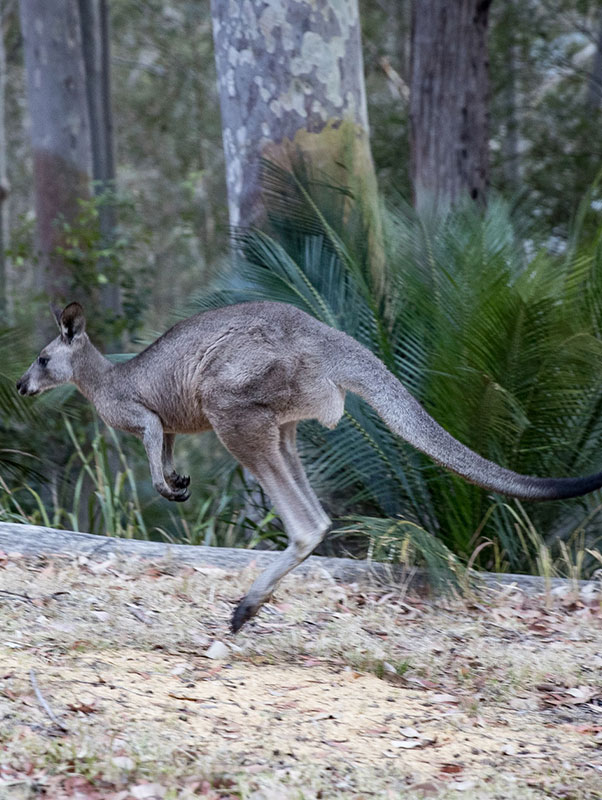 Jake
Released Aug 2017
Along with buddy Honey, Jake arrived here in late Jan 2017 after being in care elsewhere prior. He was rescued after being ejected from the pouch on impact, when his mother was hit by a car. Jake flies more solo than the rest, and spends his spare time trying to procreate with any female available. He is strong and muscular. He wants to be king, but Kanku is tougher.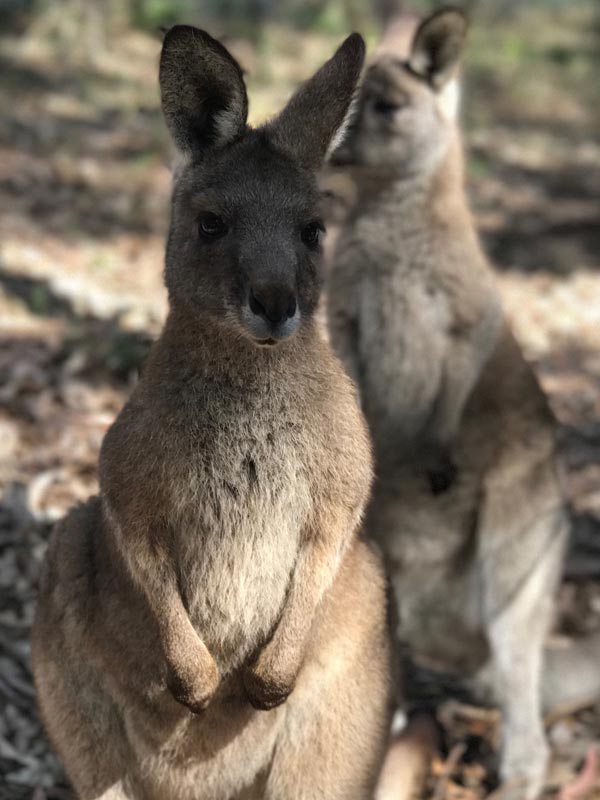 Kanku

Released Aug 2017
Our beloved Kanku and his buddy Kirri arrived here with their previous carers in Dec 2017 when they were just 4kg – his mum died when caught up on a fence. We feared Kanks would lose his top position in the mob when he became very sick for 3 weeks, back in June 2017, but he got back up again and was quick to remind Jake that he is boss. We're lucky he is, as Kanku appears to have all the quality traits required to look after his mob perfectly.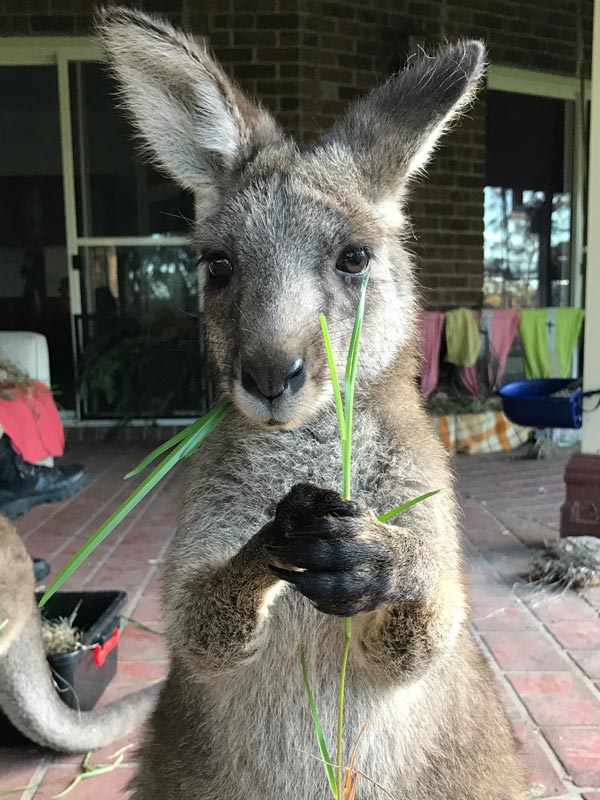 Kirri
Released Aug 2017
Dog attack orphan Kirri, is the tomboy of the K-Mob and loves sparring with Jake and Kanku. She is never far away from her buddy Kanku and is very loyal to him. She didn't call in sick for roo duty once whilst in care and remains healthy and strong. She's not one we can allow near small joeys, as she sees them as a threat to her future offspring as she becomes more wild daily. Maybe she'll be first to show us a joey of her own.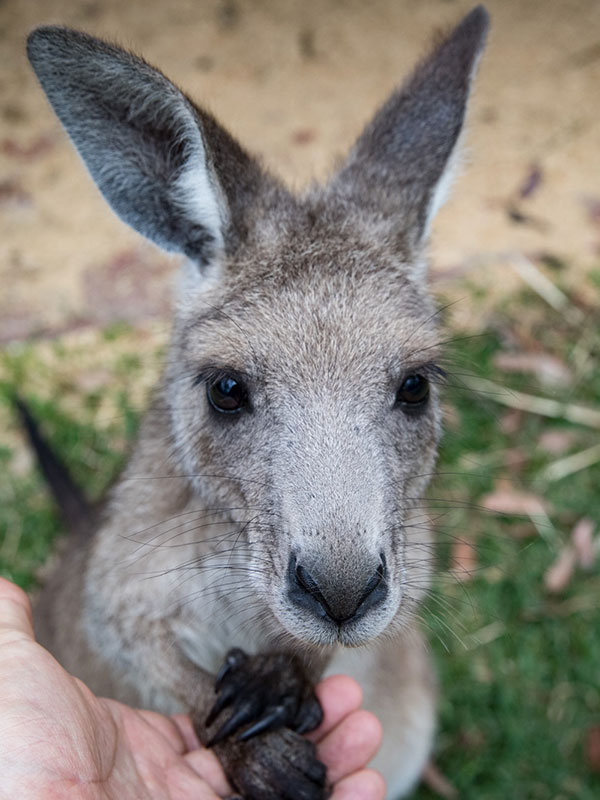 Marian
Released Aug 2017
Marian (or Crocodile as we call her), arrived direct to us after losing her mum in a car collision. She was 'out of season' and never had a buddy of her own. Once she was old enough, we integrated her with the K-Mob. It was the right decision and she thrived as a result. She suffered a couple of non-serious short term injuries on rescue and in care, that were sorted within days. She's strong, confident and very happy.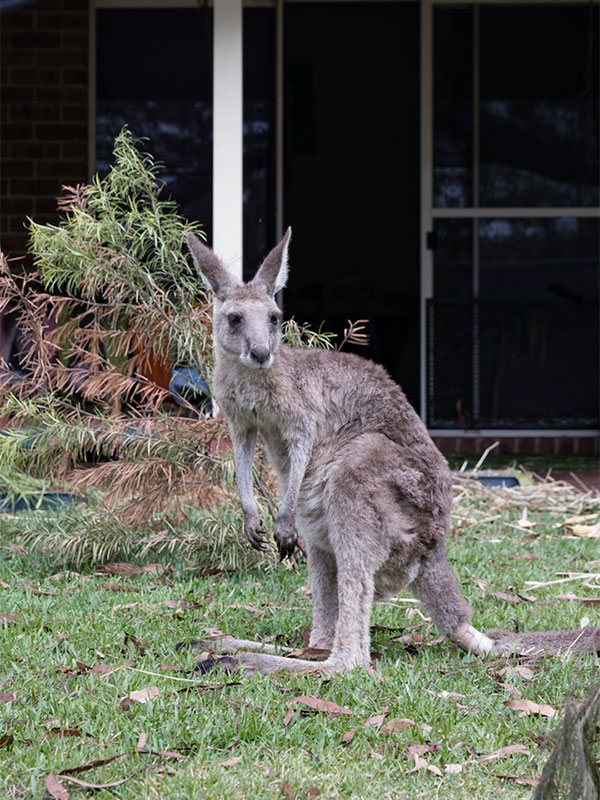 Riley

Released Aug 2017
Mr. Riley came in with suspected congenital issues and saw the vet a few times during his time in care. He failed to thrive as well as his mob buddies, but he eats, drinks, hops and plays normally. He just doesn't put on weight as quickly as everyone else. He is incredibly happy living here all the same, and loves having a go at any other 'roo getting near his food. We suspect it will take a little longer for Riley to stop wanting support food at the house, but that's okay, whenever he's ready is fine with us.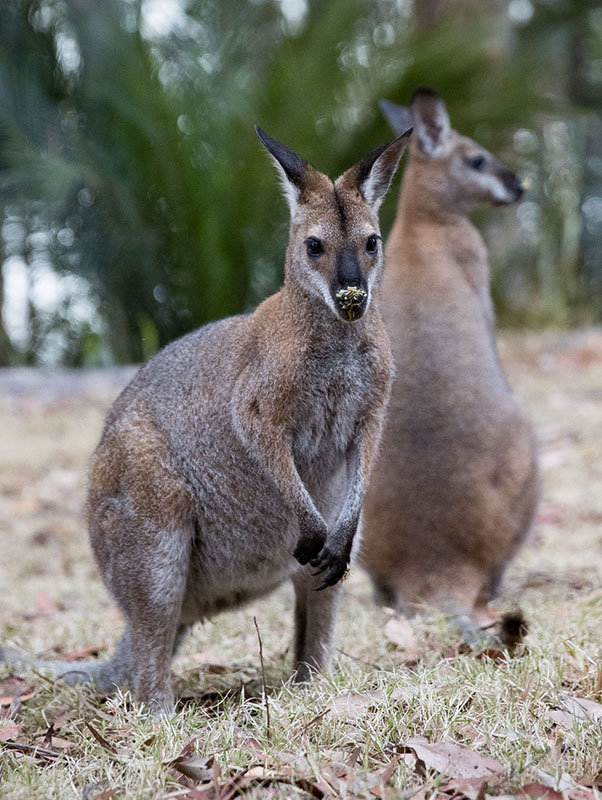 Jude & Jarrah
Released May 2017
Red-Necked Wallabies Jude and Jarrah arrived here for soft-release in March 2017 and the gates to freedom were opened six weeks later. They're often found waiting in the release enclosure, in hope for some tasty snacks. We continue to provide fresh water and food (in limited amounts) while they make the gradual adjustment to becoming completely wild animals. We've seen the pair investigating all over the property, so hopefully they'll make the break soon. They'll probably decide to live on the land here permanently, as the pasture and natural bush provides everything they need to survive.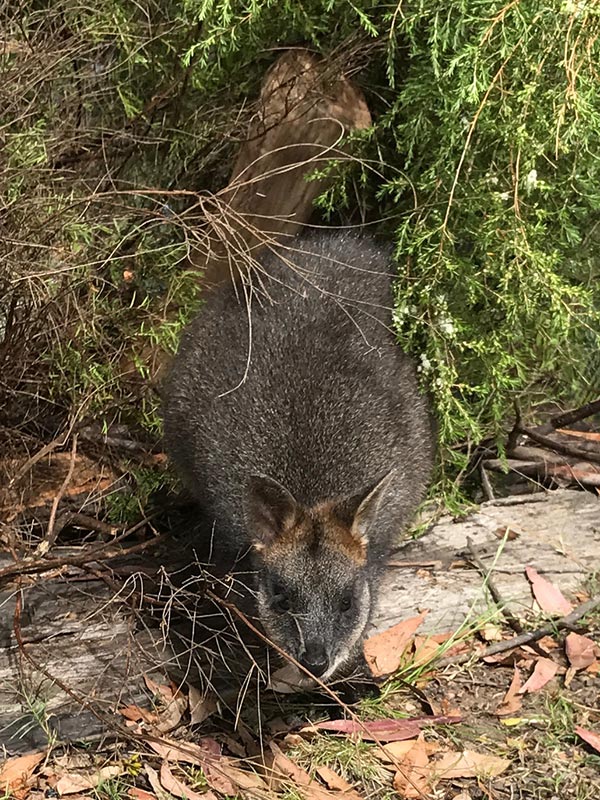 Lola
Released Jan 2017
Lola, a swamp wallaby, was soft-released here alongside her buddy Jules, in January 2017. She was very friendly on arrival, but adapted quickly to becoming a wild animal. At first, she struggled and we discovered her quite distressed, outside the house trying to find food and water. Soon after, she got her wild on and now we only see flashes of her. She appears to be living mostly on the 100-acre conservation property next door.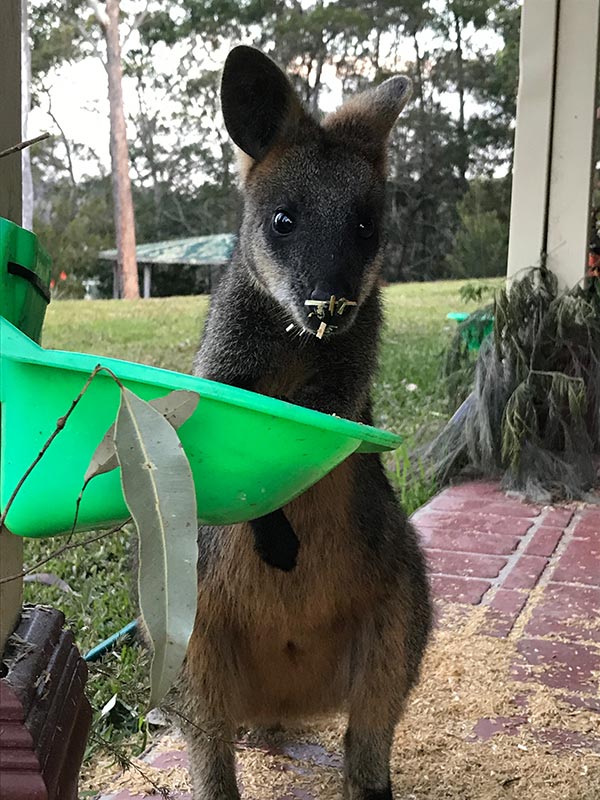 Jules
Released Jan 2017
Jules, a swamp wallaby, was soft-released alongside her buddy Lola, in January 2017. She was very timid on arrival and hid away from us. After the gates to freedom were opened, Jules decided to make this property her home. She mostly lives in the bush here, but ever the opportunist, she sneaks out at dusk to steal food from the animals in care. She also likes showing the wild wallabies where to steal snacks from – perhaps one of them is her potential suitor! We're very fond of Jules, though we never touch her, because she still needs to learn to become completely independent and wild. She's getting there… slowly.
Your contribution will help rescue, rehabilitate and release more orphaned and injured native wildlife in need.