SPONSOR A JOEY
Sponsor a joey and help pay for their milk, supplementary feed, bedding and medical needs. Did you know it costs an average of around $1,200 to raise one joey to release age?
Most of our kangaroos are in care for around 12 months before being soft-released. You will be informed when they've moved permanently back into the wild. Luckily, as a release site, there's a good chance you'll see photos of the kangaroos long after they're no longer in care too!
You will receive a sponsorship certificate, social media jpegs and a monthly email update with photos, written from your joey's perspective. We would love to offer exclusive sponsorships, however it's too much to ask, for any one person to cover the costs involved. Instead we offer multiple sponsorships at more affordable prices. If you are interested in individual sponsorship, please contact us directly.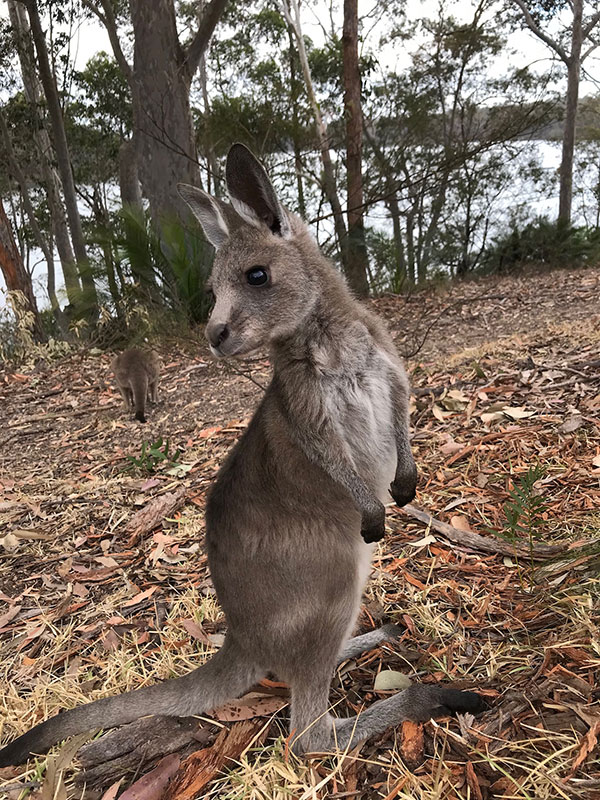 Autumn

$20/month
Found alone
Autumn was found furless and cold, alone in a bunker at a golf course. No other kangaroos were around at all. She's very lucky to have been rescued and she knows it. She is bold, friendly and has a happy nature – except at bottle time, when she acts like she's about to have a seizure if we don't get it in her mouth immediately.
Brutus

$20/month
Found alone
Brutus arrived at 7 months old on Halloween, after being seen trying to get into the non-existent pouch of a male kangaroo. He is full of confidence and loves to hop out of his pouch and drink his bottle standing alongside the bigger joeys.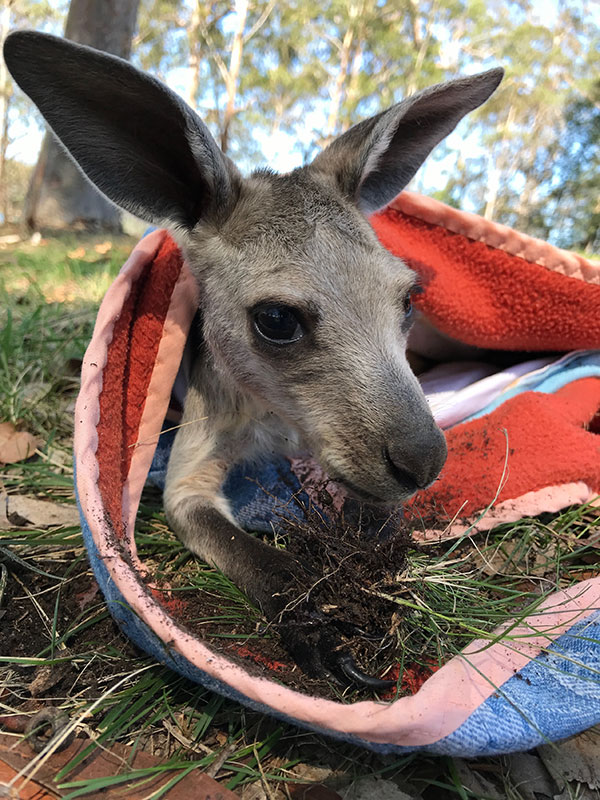 Bugsy

$20/month
Abandoned by mother
Often due to poor conditions or illness, joeys are sadly sometimes abandoned, and that's what happened to Bugsy, named that due to his rather large ears. He has kinks in his tail and isn't in perfect health, but neither are all humans. He loves going on walks exploring the property – in the safety of his carry bag of course!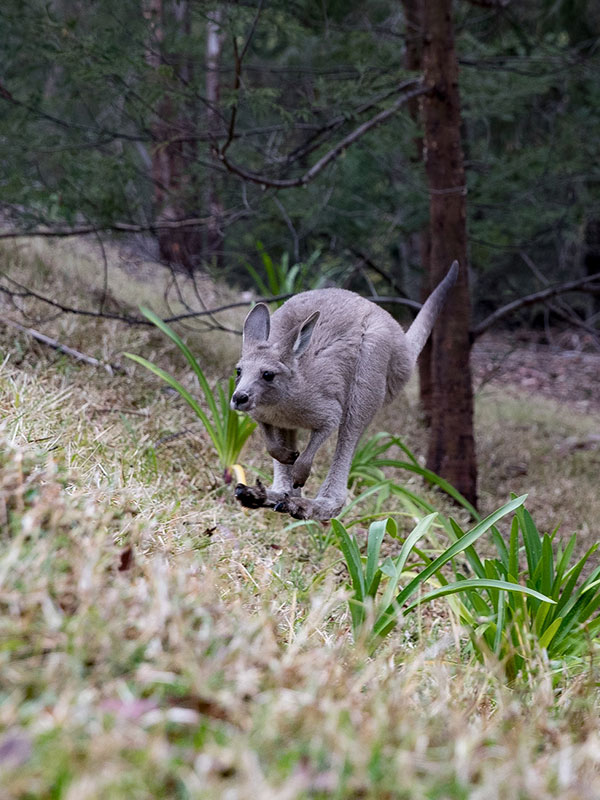 Buzz

$20/month
Orphaned due to Illness
12-month old Buzz arrived as a wild and terrified 9-month old joey who hated us. Now, he is loving, strong and full of confidence. He's a very happy joey, who wants constant love and bottles of milk. He loves bounding through the bush on long hops.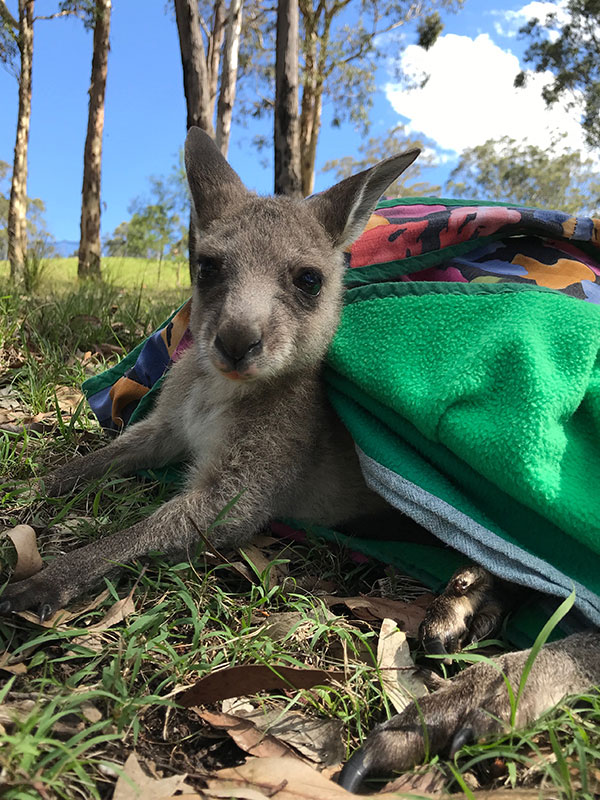 Frankie

$20/month
Motor Vehicle Accident Orphan
Frankie arrived underdeveloped for his age, and not in perfect health, but he has been thriving since he got here. From a fear of being outside his pouch, to hopping off on little explorations near the bush, we're very proud of his progress so far. He's very sweet.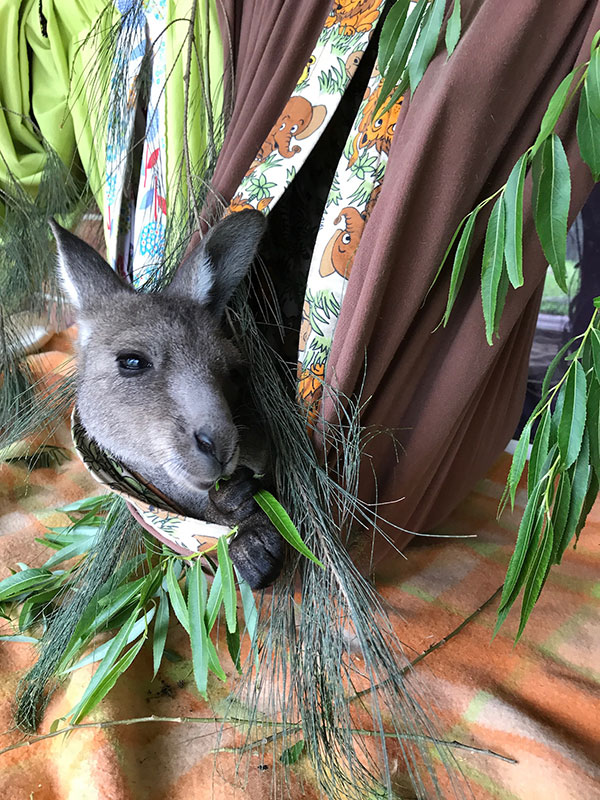 Jess

$20/month
Motor Vehicle Accident Orphan
The person who accidentally killed Jess's mother, noticed she exited the pouch on impact and scooped her up. She broke her foot in the accident, and was repaired by a local vet – it had to be re-broken and corrected again, by the amazing Dr. Howard Ralph.. Jess loves food and is always hopping in and out of her pouch to find something new to eat.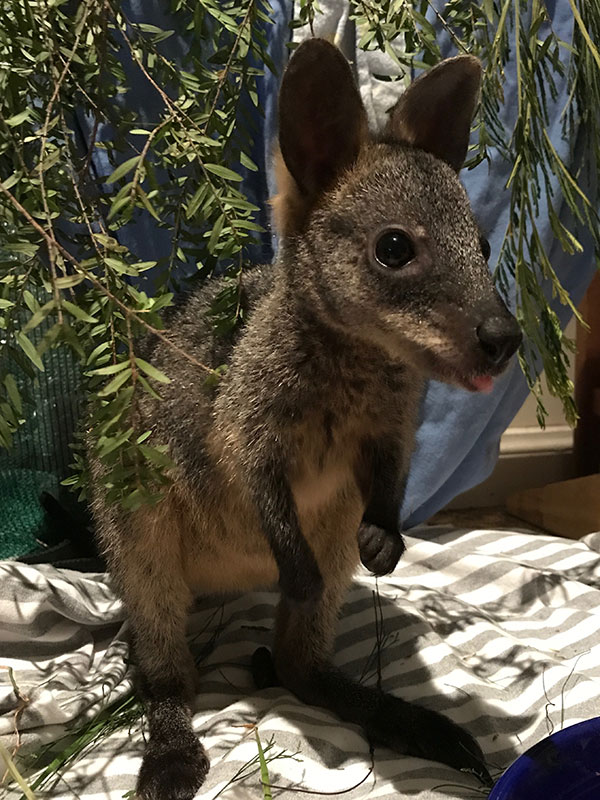 JoJo

$20/month
Motor Vehicle Accident Orphan
JoJo doesn't look like the kangaroos, because she's a swamp wallaby – a bush dwelling relative. She was surrendered to us, by a well-meaning but unregistered member of the public, several months after she lost her mother, and will remain in care for around 6 months, ready to go wild long before a kangaroo does, even though she only stands approximately 30cm (12 inches) tall right now.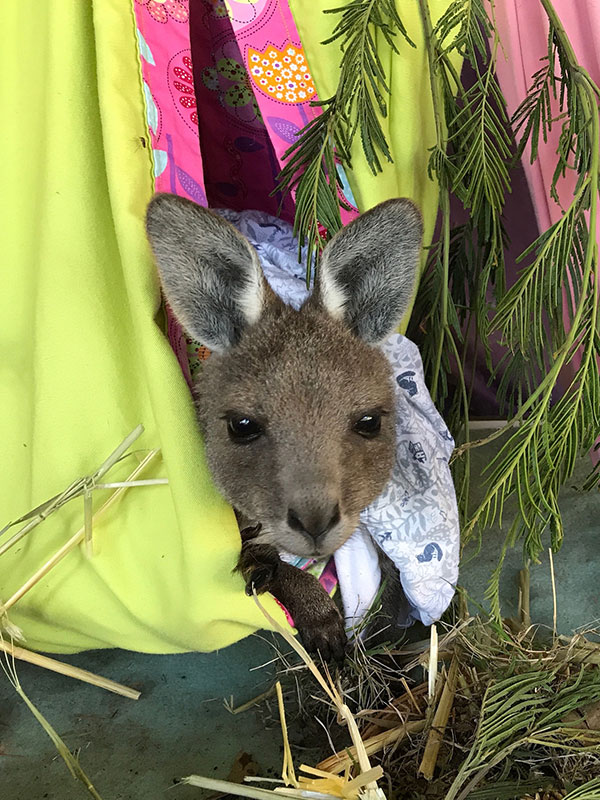 Juno

$20/month
Motor Vehicle Accident Orphan
Juno is lucky to be alive, having been kept for 5 days by a well-meaning but untrained member of the public. She was surrendered to Wildlife Rescue, slightly dehydrated, after she started presenting with intestinal thrush. She arrived here several months later for release from another carer, with her friends Jess & William. Juno loves 'dirt bomb' snack packs and oaten hay.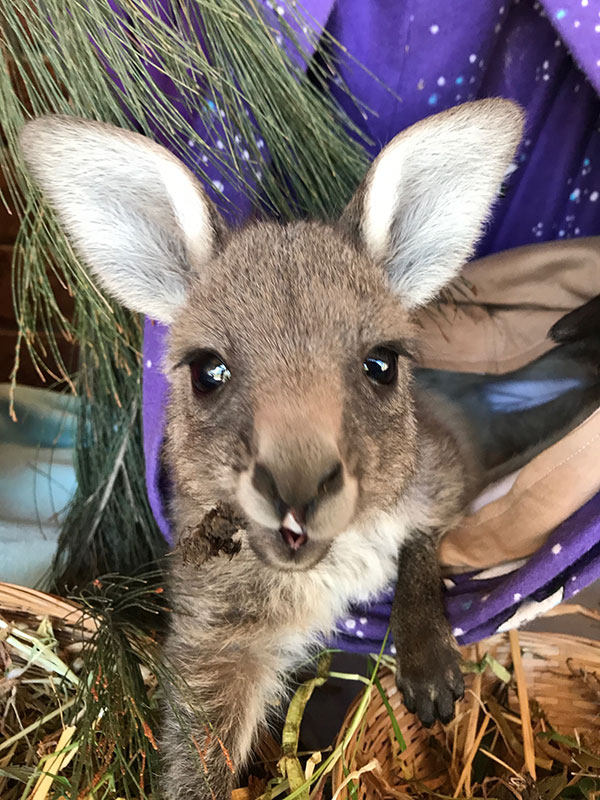 Lily

$20/month
Motor Vehicle Accident Orphan
Lily had a rough start to life in care. She suffered head bruising and abrasions from the accident that killed her mother on the highway, when she was a 715-gram furless 'pinky'. She came to us a few months later at 9-months old, with a feeding phobia and mouth issue. Once that was sorted, she decided her bottle is her favourite pastime. She is soft, loving and gentle.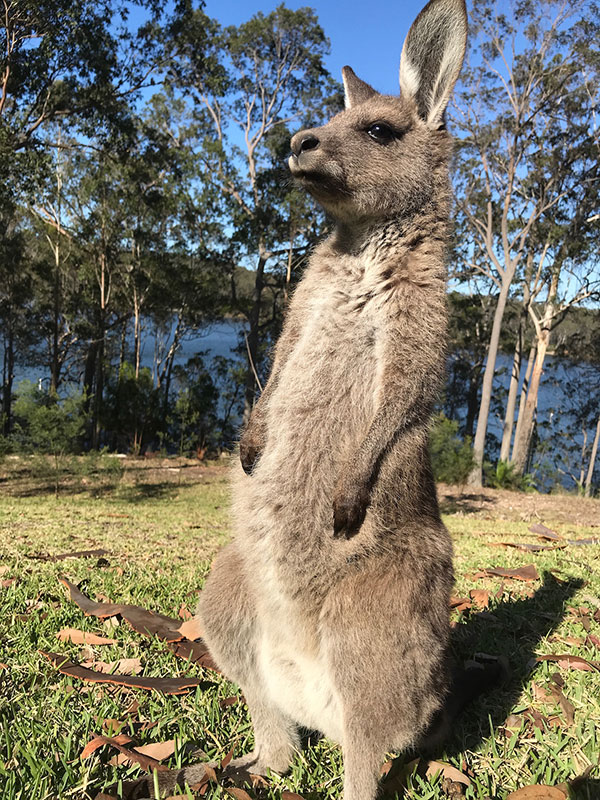 Maple

$20/month
Motor Vehicle Accident Orphan
Maple-Leaf broke her leg soon after arriving here, and had to endure several long car trips to see Dr Howard Ralph at Southern Cross Wildlife Care. After six weeks, she is now fully back on her feet and loving life, bounding around with her bestie Autumn, like nothing ever happened.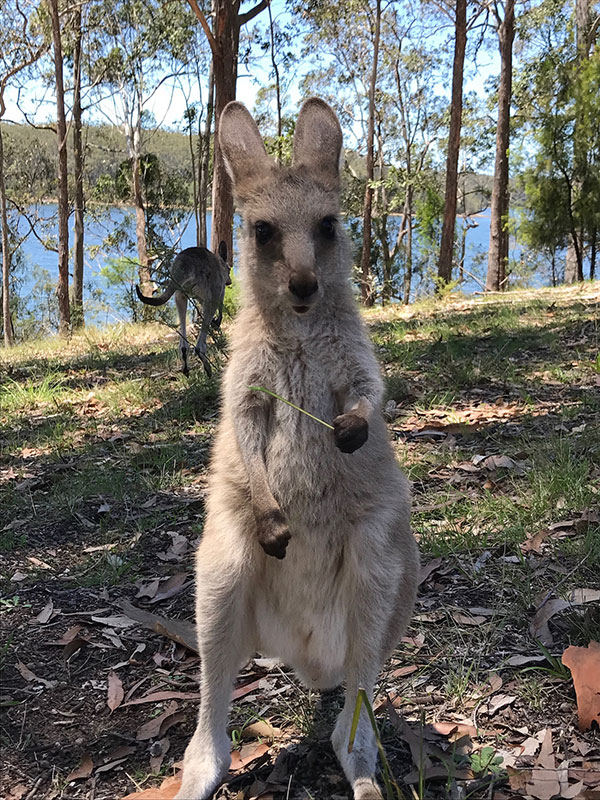 Mars

$20/month
Found Alone
Mars from Merry Beach Caravan Park, arrived as a 3.2kg feral and wild boy who hissed a lot. He was rescued when it became clear his mother was no longer around. When the public feed kangaroos bread and similar foods, they become too sick to care for their joeys. Mars loves his life here, playing with his buddies William, Rufus and Frankie.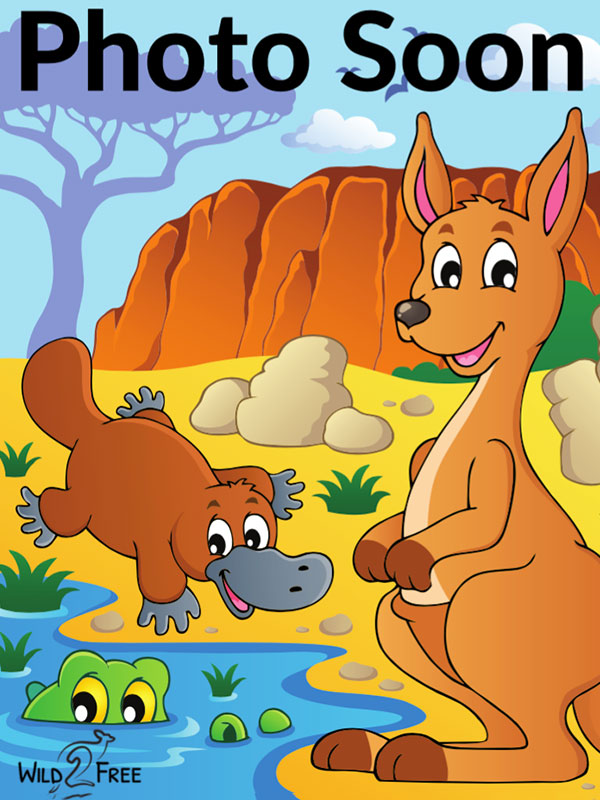 New Arrival
$20/month
Orphan Status TBC
Here's a link for any new arrivals, so you can sponsor them before their photos hit the website.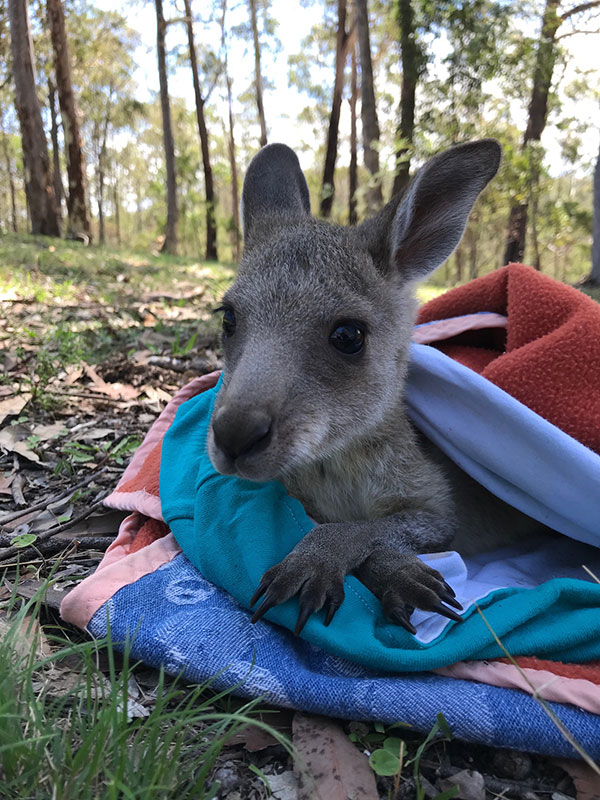 Pluto

$20/month
Motor Vehicle Accident Orphan
Pluto arrived here just 20 minutes after his buddy Brutus did, after being ejected from the pouch during impact. He holds the dubious title of being the most difficult joey we've settled into care, it took a record 10 days to gain his trust. He's now happily drinking all his milk and chomping on bits of solid foods. He loves dirt – a LOT.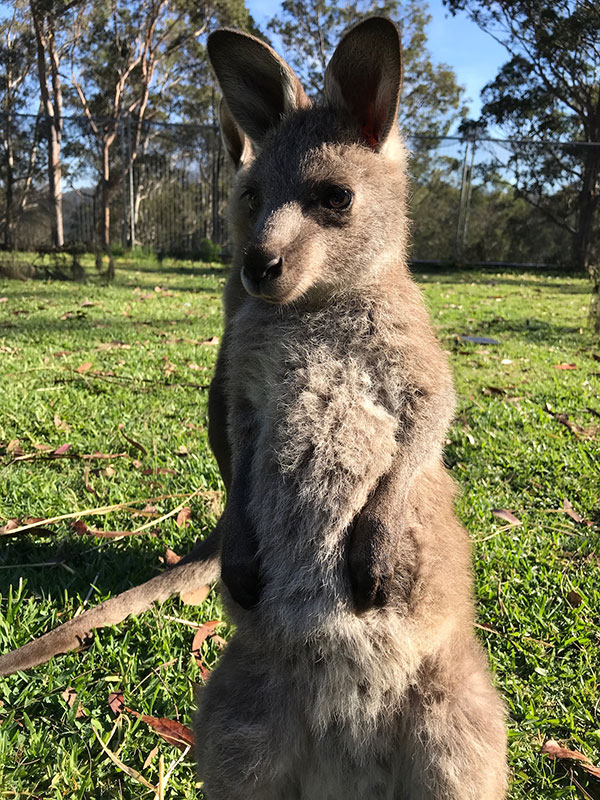 Rufus
$20/month
Shooting Orphan
A man stood on his patio taking pot-shots at animals, and killed Rufus' mother. He was almost 8 months old at the time. The noise of the gunshots would have terrified him, he arrived here extremely stressed. With a gentle approach, lots of love and reassurance, Rufus has learned to trust us, and gains confidence daily. He loves to explore and is still a bit of a sook for his pouch.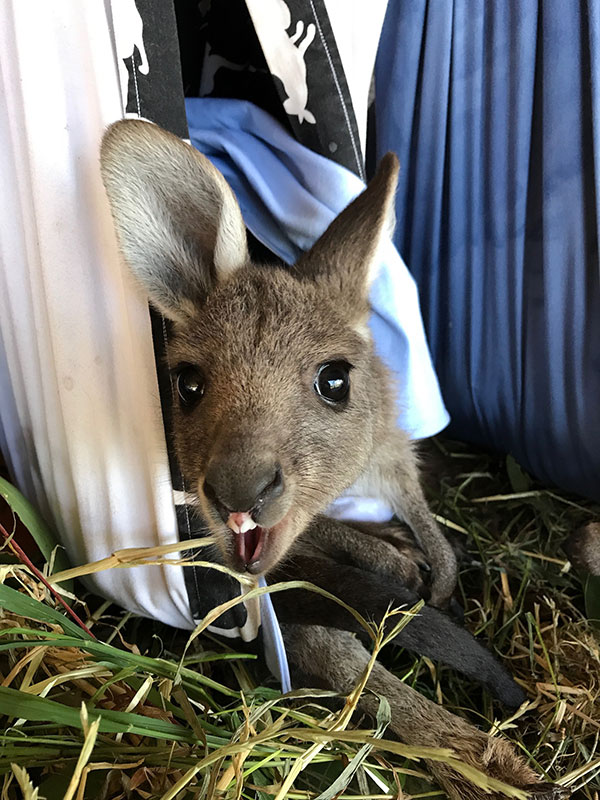 Storm

$20/month
Orphaned due to Illness
Her mother may have been so sick she was sadly euthanised, but she didn't pass that on to Storm, who came into care looking very healthy at 738 grams. She is strong, bold, healthy and confident. She is also lazy and naughty. Sometimes she will pee in her pouch, and then get out afterwards, because it's wet.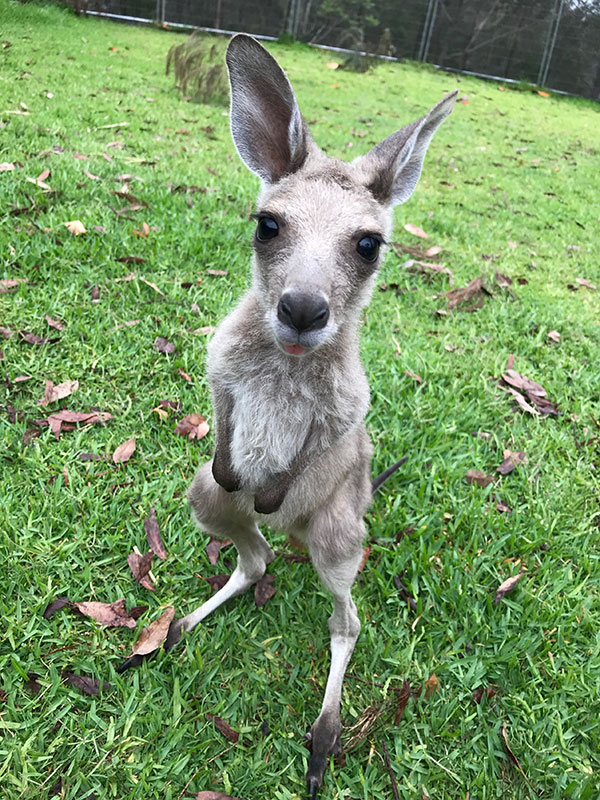 Venus

$20/month
Shooting Orphan
Venus, the only female in the M-Mob, surrounded by 7 boys. She was found in the pouch of a shot dead mother, about to be taken for dinner by a wedge-tailed eagle! She spent one night here several months ago as a pinkie, and was transferred out to a 'pinkie carer', with the knowledge she would come back here (closer to her original home), once she was a little older. Welcome back Venus!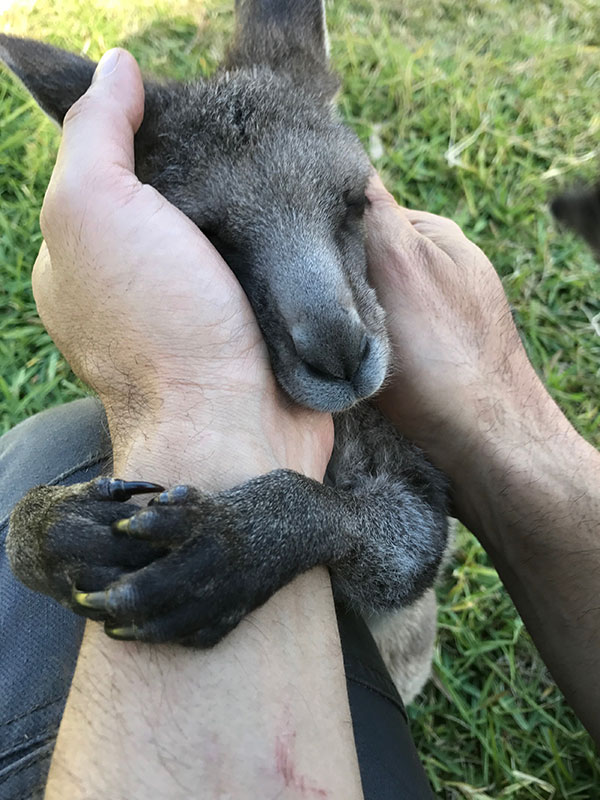 Wild2Free

$100/month
Sponsor Us!
There are many costs not directly related to feeding animals. Things like enclosures, shade cloth, admin, utilities, cleaning and laundry hygiene. Sponsor us and we'll add your business logo or personal name to our website and a big thank you on our Facebook and Instagram pages. You'll also receive a sponsorship certificate and a monthly email update from us.