SPONSOR A JOEY
Sponsor a joey and help pay for their milk, supplementary feed, bedding and medical needs. Did you know it costs an average of around $1,500 to raise one healthy joey to release age?
Most of our joeys are in care for around 12 months before soft-releasing. You will be informed when they've moved permanently back into the wild. As a release site, there's a good chance you'll see photos of the kangaroos long after they're no longer in care too!
You will receive a sponsorship certificate, social media jpegs and a monthly email update with photos, written from your joey's perspective. To keep it affordable, we offer multiple sponsorships for each joey in care. If you are interested in exclusively sponsoring a joey, or would prefer to make a one-off payment of $200 for a sponsorship for yourself or as a gift, please contact us directly.
Every sponsor is personally acknowledged on the 'Friends' page of this website. The majority of new orphans arrive between June – October each year.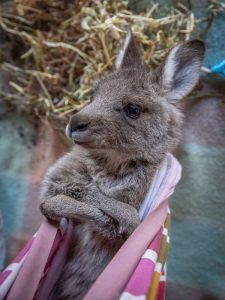 Angel

Fence Hanger Orphan
Angel arrived as a 9-month old, after her mother sustained serious injury during fence entanglement. Now 17-months old, she is no longer in the pouch, but remains in care until she decides otherwise. Angel is exclusively sponsored courtesy of The Angel Fund.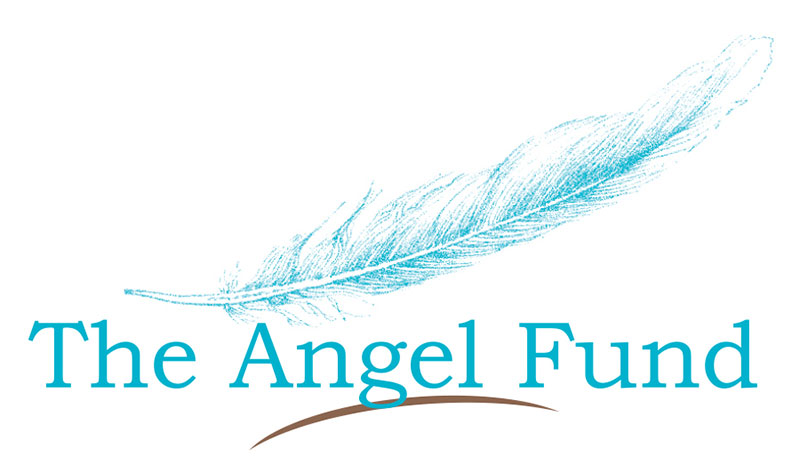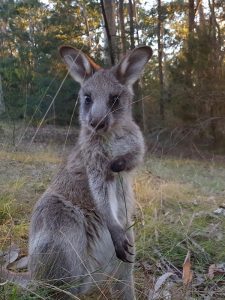 Boris

$20/month
Road Accident Orphan
Boris arrived as an older 9-month old 3.8kg joey, when his mother was hit by a car and killed down near Merimbula. Originally rescued by WIRES SE Branch, he was transferred to us the following day as a buddy for Angel. He is now 17kg and in the process of soft-releasing himself.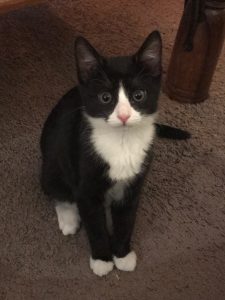 Illy
$20/month
Found Alone
Illy the Kitty is obviously not a joey. She was found alone, at just 188 grams and nine days old. We open our hearts for all animals, so if you want to know her a little better, and contribute towards her vet bills and ongoing care, she is sure to give you loads of pleasure with her kitten antics.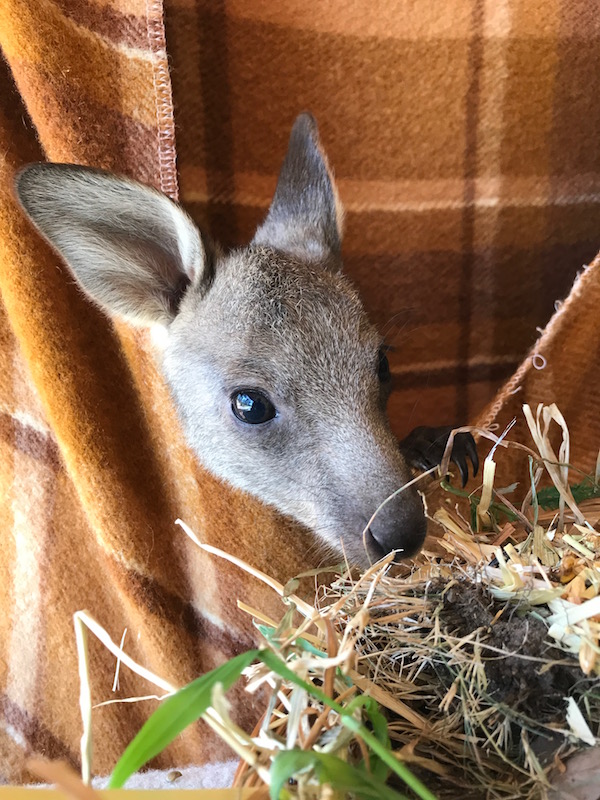 Mike

$20/month
Road Accident Orphan
Mike's mother was accidentally killed by a car in Ulladulla, but lucky for him, the driver cared enough to stop and check her pouch, saving his life in the process. Mike is now 13-months old and loves taking other joeys into the bush on adventures before racing back to the house hopeful for another bottle.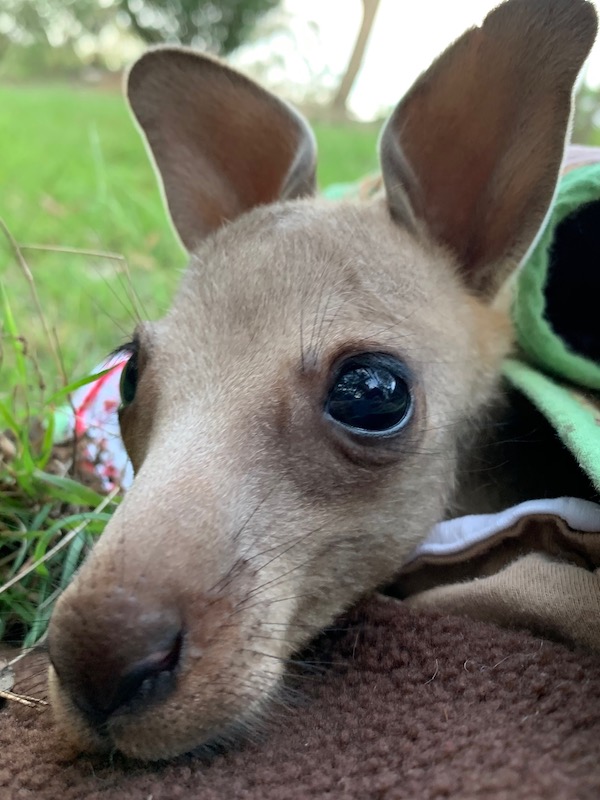 Morty

$25/month
Shooting Orphan
Morty was found at Potato Point, in the paddock where his mother had been shot, 17-hours later. He was 6 1/2 months old. Cold, dehydrated, shaking from stress. He is the product of a cow farmer unwilling to share land with the native animals. He settled in fast, thankful for warmth, love and his bottle, which he learnt to latch onto very quickly. He's full of spunk and super inquisitive.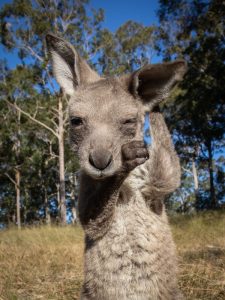 Penny

$20/month
Road Accident Orphan
Penny was ejected from Mum's pouch on impact and spent an hour scraping her claws on the gravel, trying to get back in, which would have been terrifying for her. She's now 15-months old and has endured 7 vet visits to rectify two dislocated feet. She'll be hopping regularly again soon.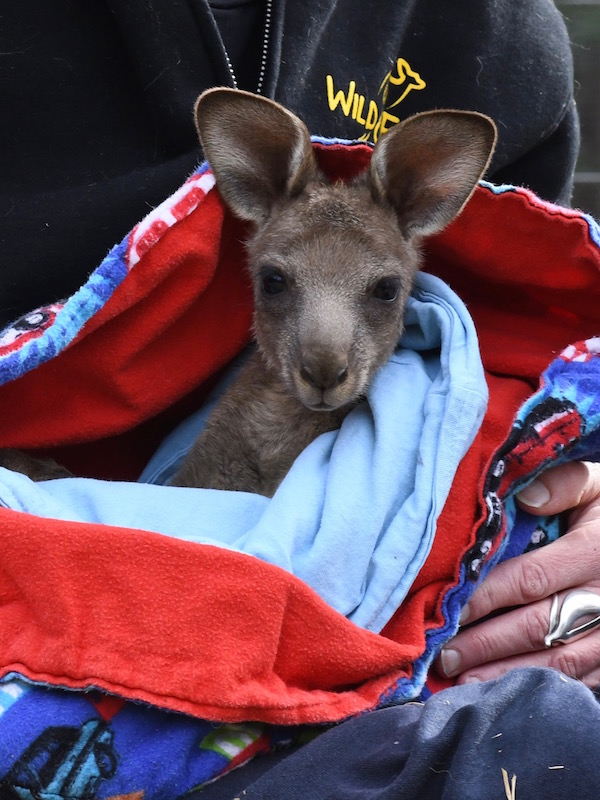 Yogi

$20/month
Road Accident Orphan
Yogi Bear arrived 10 days after his buddy Mike. He's 5 days younger and weighed just 5 grams less. He settled into care very quickly with Mike's help and was shyly enjoying snacks whilst hiding in his pouch on his first day here! Now 13-months old, Yogi loves hanging out with the older kangaroos when they're around, especially Lily.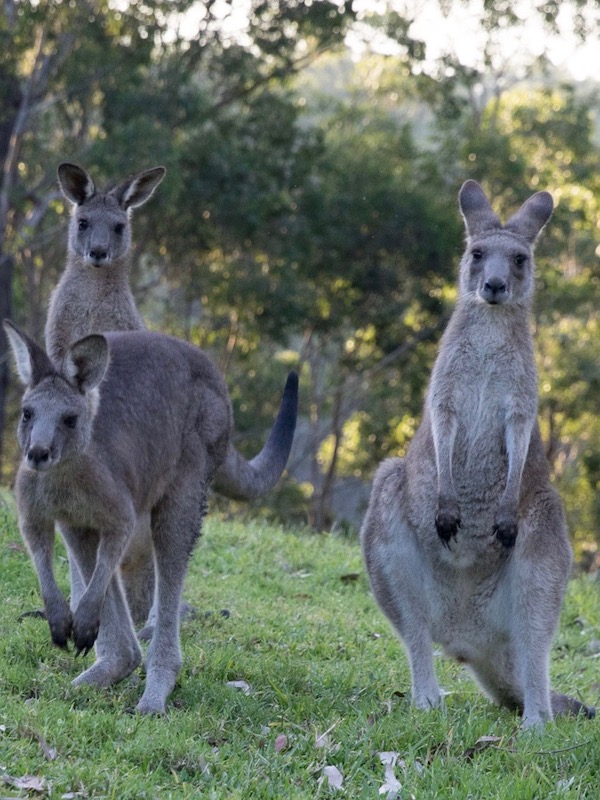 The Mob

$25/month
Sponsor the Mob!
Once they're ready to go out into the big wide world, many continue returning to the house at dusk for food, shelter and water for quite some time. They also come back if injured or have parasite overburdens we need to take care of. Whether you wish to help pay for their feed and medication, you want an overview on all your favourites, or you've sponsored a joey and wish to be kept up-to-date on their progress after release, this is where to do it. We'll send an email monthly, updating you on all the ex-orphans and their welfare.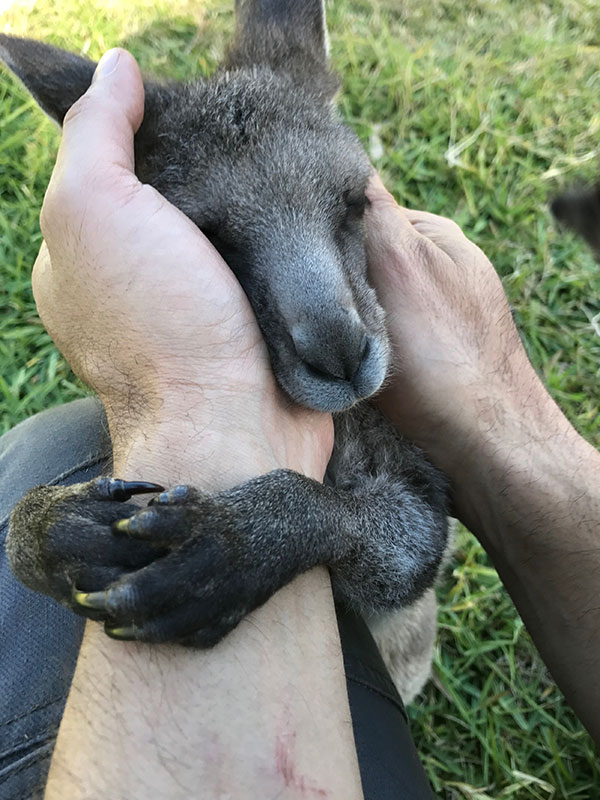 Wild2Free

$100/month
Sponsor Us!
There are many costs not directly related to feeding animals. Things like enclosures, shade cloth, admin, utilities, cleaning and laundry hygiene. Sponsor us and we'll add your business logo or personal name to our website and a big thank you on our Facebook and Instagram pages. You'll receive a sponsorship certificate and you can select up to 5 joeys to receive emails from each month.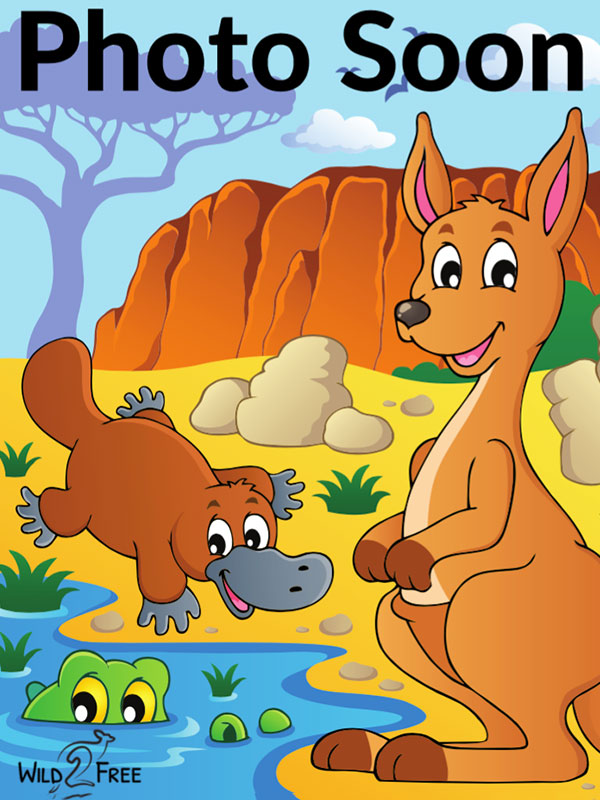 This spot is reserved for one of the next joeys who arrives into care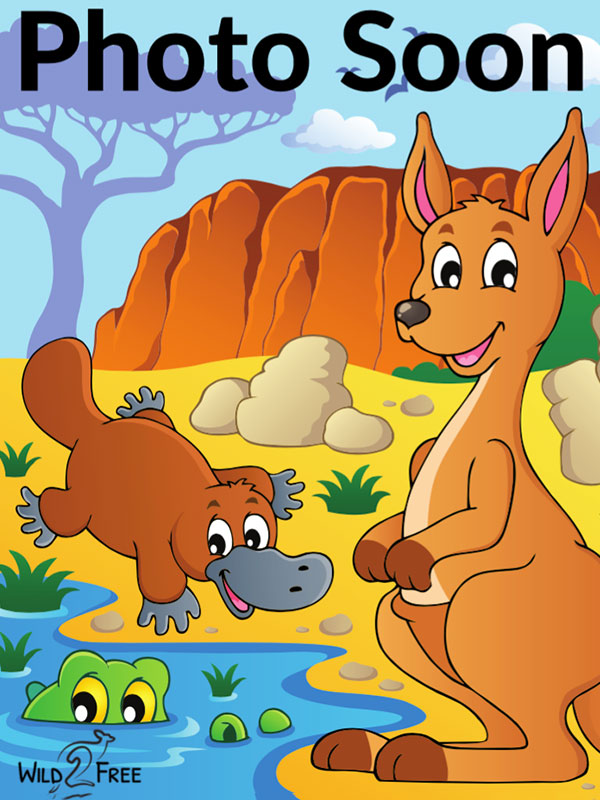 This spot is reserved for one of the next joeys who arrives into care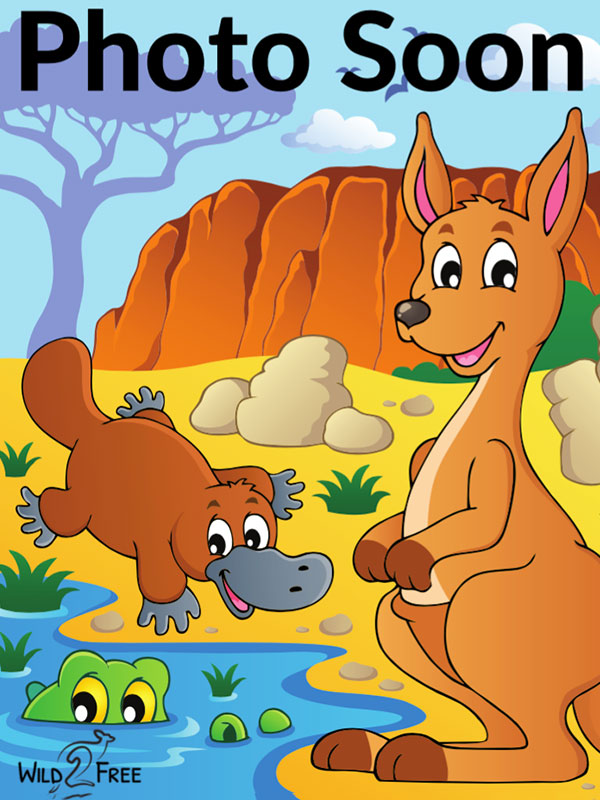 This spot is reserved for one of the next joeys who arrives into care