SPONSOR A JOEY
Sponsor a joey and help pay for their milk, supplementary feed, bedding and medical needs. Did you know it costs an average of around $1,500 to raise one healthy joey to release age?
Most of our joeys are in care for around 12 months before soft-releasing. You will be informed when they've moved permanently back into the wild. As a release site, there's a good chance you'll see photos of the kangaroos long after they're no longer in care too!
You will receive a sponsorship certificate, social media jpegs and a monthly email update with photos, written from your joey's perspective. To keep it affordable, we offer multiple sponsorships for each joey in care. If you are interested in exclusively sponsoring a joey, or would prefer to make a one-off payment of $200 for a sponsorship for yourself or as a gift, please contact us directly.
Every sponsor is personally acknowledged on the 'Friends' page of this website. The majority of new orphans arrive between June – October each year.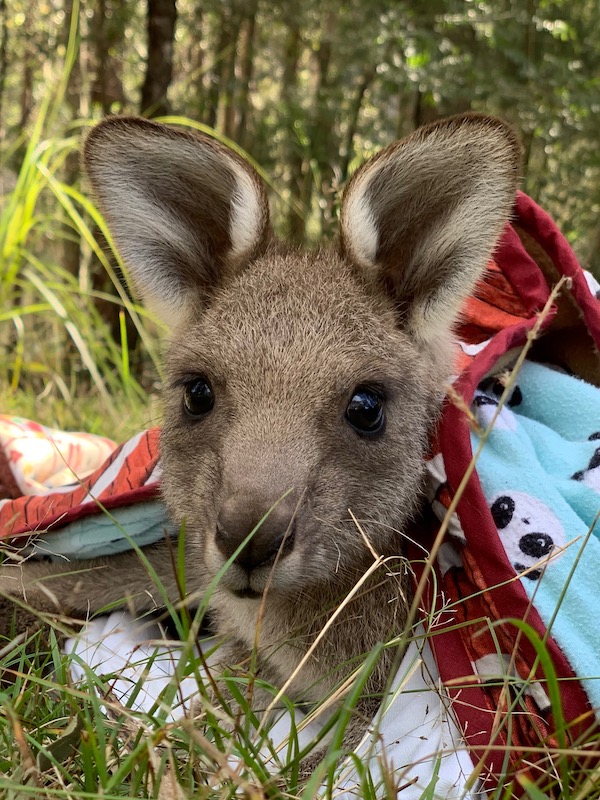 Bo

$25/month
Car Accident Orphan
Bo arrived in July at 9-months old, a car accident orphan who was ejected from the pouch on impact. His mother crawled down an embankment and Bo followed her across the road, risking his life in the process. A local shop owner covered Bo with a blanket to keep him calm until WIRES could attend. Bo was transferred to W2F two days later, being a perfect fit with the mob and more importantly, very local. Bo came from the Mogo State Forest, the same forest we live in.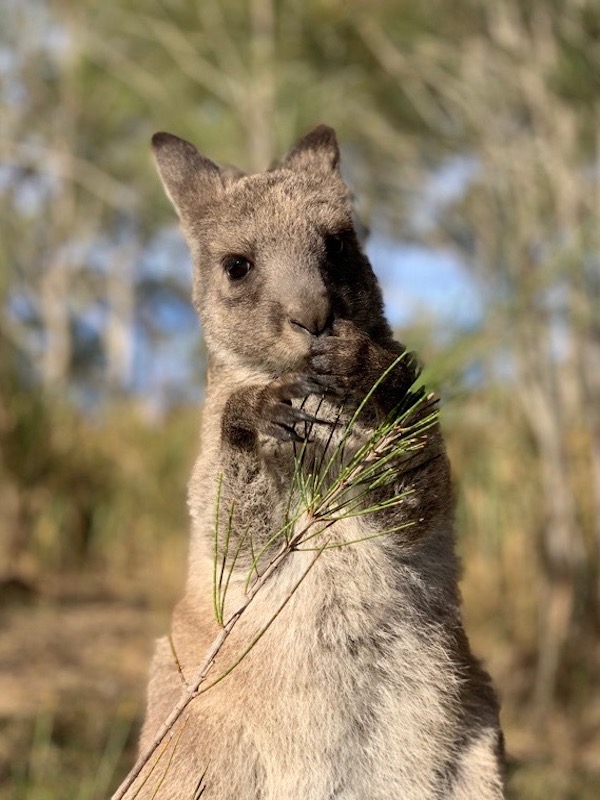 Cooper

$25/month
Road Accident Orphan
Cooper arrived after his mother was hit by a car at Sanctuary Point at 7-months old. A caring member of the public called Kirsty rescued him, called Wildlife Rescue and he arrived here shortly after that. Now 11-months old, Cooper is currently refining his sparring skills and his unique hop.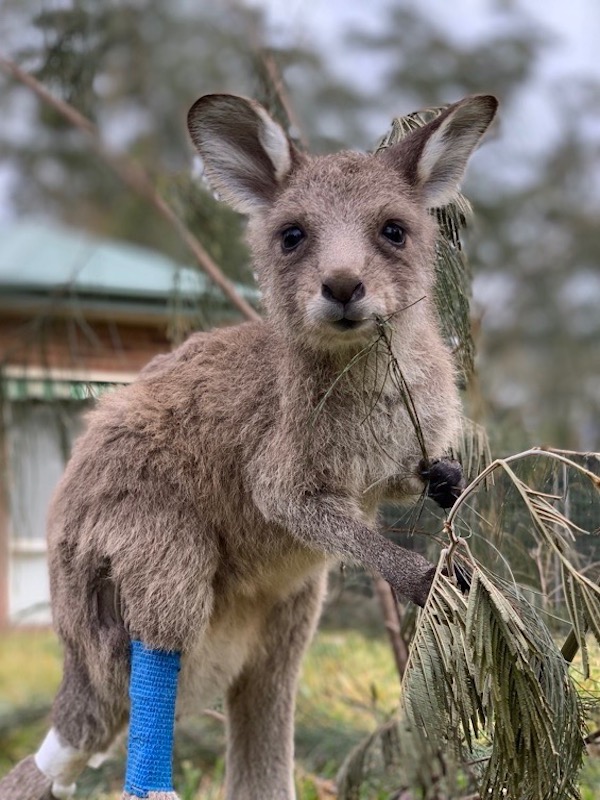 Cricket

$25/month
Found Alone/MVA
Cricket arrived in June at 8-months old. Her mother was hit by a car and then sadly euthanised by police at Malua Bay and she hid alone in the bush for several days before discovery. She arrived dehydrated, and was cannibalising her fat stores due to hunger. She is slowly settling into care and feels safe and happy being around the other kangaroos here.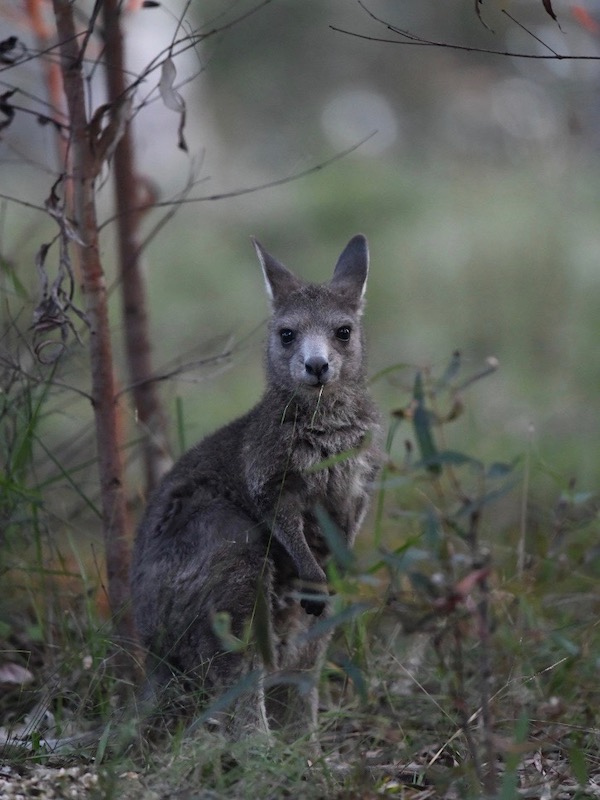 Heidi

$25/month
Road Accident Orphan
Heidi from Nowra arrived on the same day as Cooper. Her mother was hit by a car but still alive and suffering while Heidi was standing next to her. After her rescue, her mother was humanely euthanised and Heidi had to start a new artificial life with us humans. Now 11-months old, she alternates between practising her kicks and suckling for love and attention.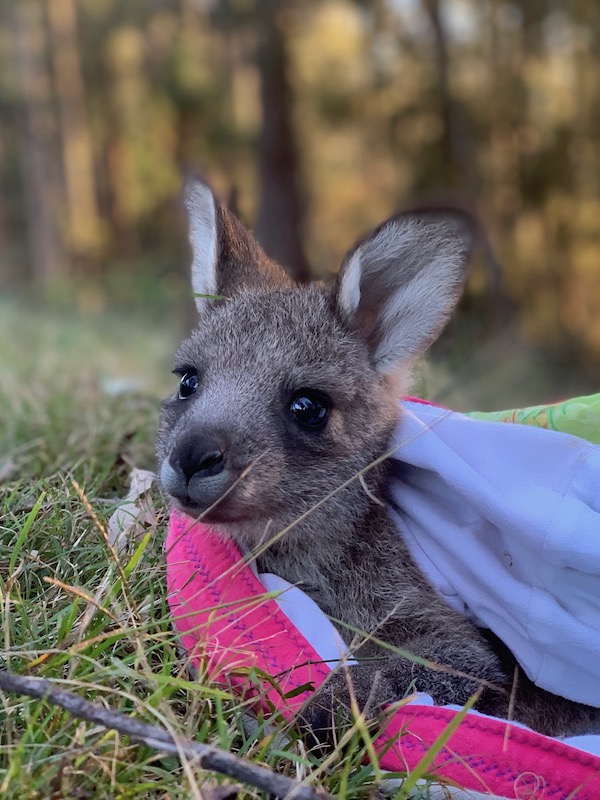 Hope

$25/month
Car Accident Orphan
Hope was found in July 2019 at 8-months old, after her mother was hit by a car. A head injury caused blindness and an inability to stand up. Under the specialist care of Dr Howard Ralph of Southern Cross Wildlife Care, Hope has regained her ability to hop and will hopefully regain her ability to see properly again. Hope is mostly still blind and requires special one on one care.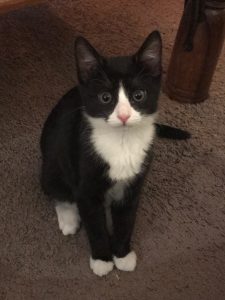 Illy
$10/month
Found Alone
Illy the Kitty is obviously not a joey. She was found alone, at just 188 grams and nine days old, so we bottle-fed and raised her. We open our hearts for all animals. Illy is now 12-months old. If you would like to contribute to her ongoing care and vet bills, you can do so here. Now she's becoming a cat, she refuses to write to sponsors, but we'll send you a sponsor certificate.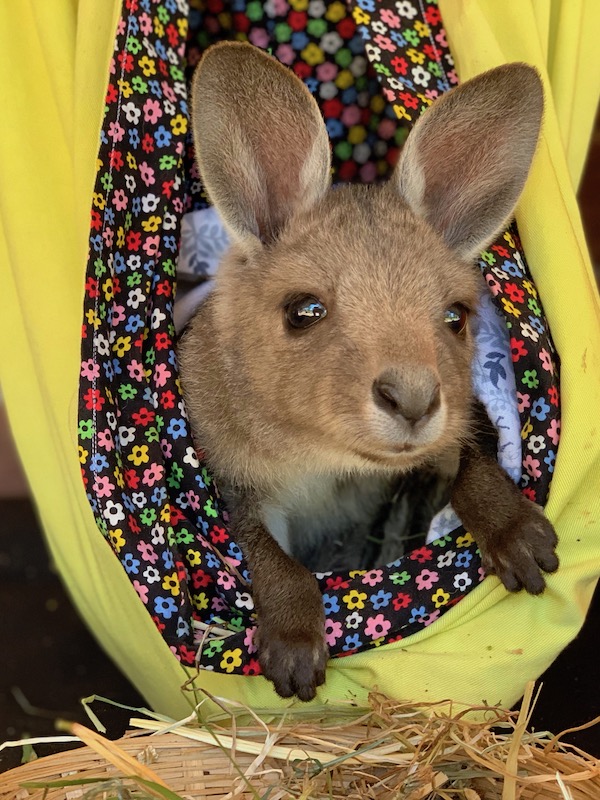 Melvin

$25/month
Road Accident Orphan
Melvin not only lost his mother, but also his older sibling in a car accident(?) in March 2018. He arrived extremely stressed and took a record 10 days to settle into his new home. A record he shares with previous joeys Penny and Pluto. He is the odd-one in the pack and very independent. Melvin does whatever Melvin wants to do. Mostly he loves to eat grass and spend time on his own.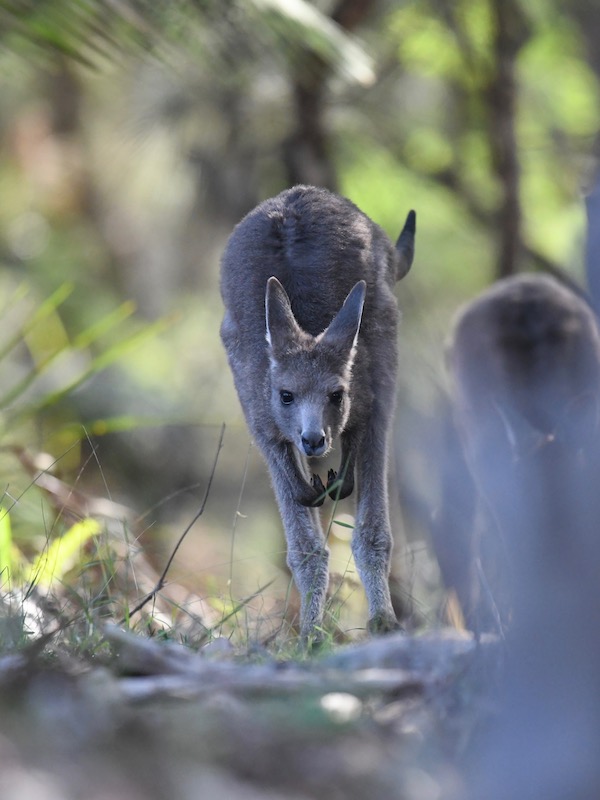 Minnie

$25/month
Found Alone
Minnie was found alone by a couple walking their dog in Feb 2018. She was so dehydrated, hungry and exhausted she virtually collapsed into the pillow case her perceived predators offered her. She has thrived in care and is nicknamed Minnie Moo the Confident Roo. She loves laying in the sun and  being the fastest hopper in the mob.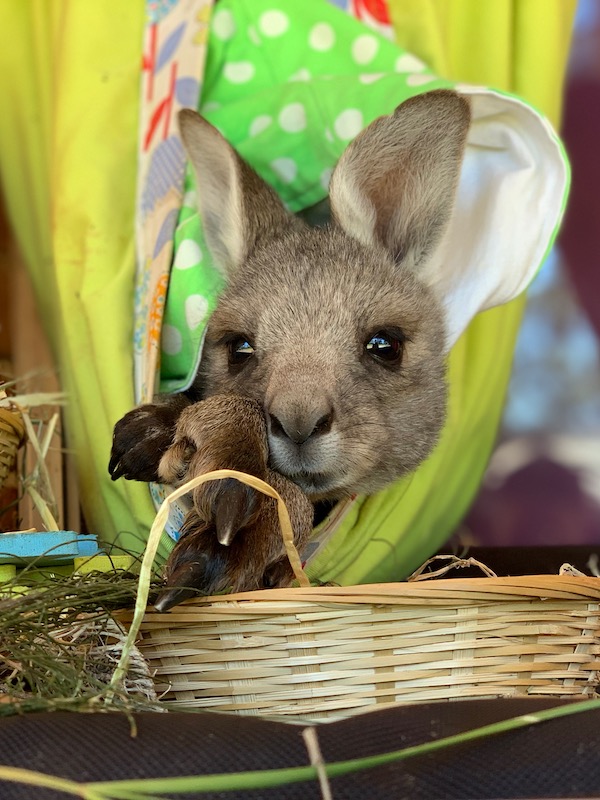 Morty

$25/month
Shooting Orphan
Morty was found at Potato Point in Jan 2018, in the paddock where his mother had been shot dead, 17-hours earlier. He was 6 1/2 months old. Cold, dehydrated, shaking from stress. He is the product of a cow farmer unwilling to share land with the native animals. He settled in fast, thankful for warmth, love and his bottle, which he learnt to latch onto very quickly. He's full of spunk, bossy and super inquisitive.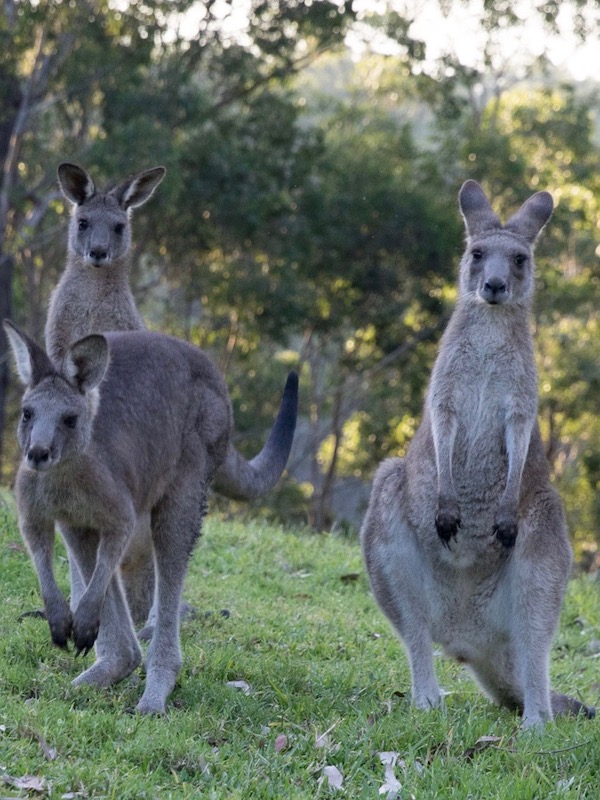 The Mob

$25/month
Sponsor the Mob!
Once they're ready to go out into the big wide world, many continue returning to the house at dusk for food, shelter and water for quite some time. They also come back if injured or have parasite overburdens we need to take care of. Whether you wish to help pay for their feed and medication, you want an overview on all your favourites, or you've sponsored a joey and wish to be kept up-to-date on their progress after release, this is where to do it. We'll send an email monthly, updating you on all the ex-orphans and their welfare.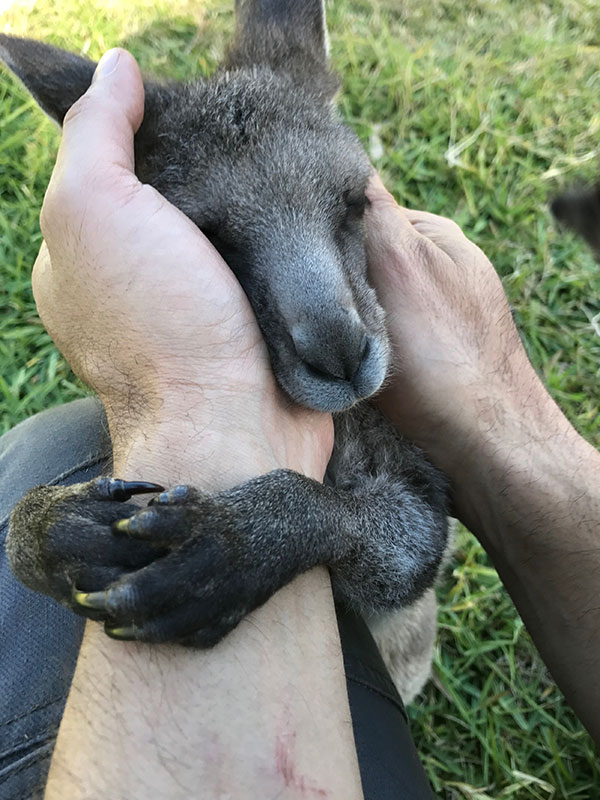 Wild2Free

$100/month
Sponsor Us!
There are many costs not directly related to feeding animals. Things like enclosures, shade cloth, admin, utilities, cleaning and laundry hygiene. Sponsor us and we'll add your business logo or personal name to our website and a big thank you on our Facebook and Instagram pages. You'll receive a sponsorship certificate and you can select up to 5 joeys to receive emails from each month.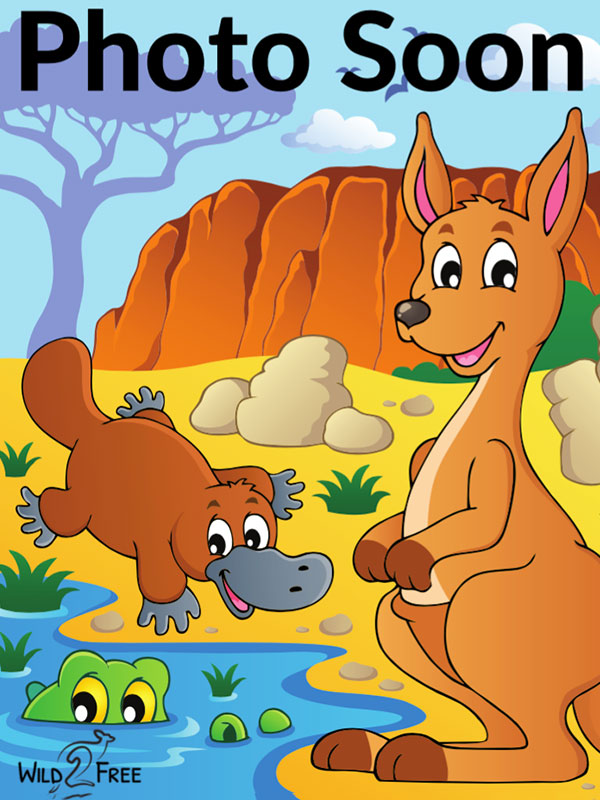 New Arrival
$25/month
TBC