SPONSOR A JOEY
Wild 2 Free was founded to help fund the costs associated with running a release site for kangaroos, and provide care to other animals in need. Our co-founder Rae and Annie are authorised wildlife carers with Wildlife Rescue South Coast, so we additionally raise funds to pay for joeys they cares for.
You can sponsor a joey and help pay for their milk, supplementary feed, bedding and medical needs. Most joeys are in care for around 8-10 months before soft-releasing onto the land here. As a release site, many of them remain on the property, choosing to live here permanently, so you may continue seeing them via our social media for years to come.
You will receive a sponsorship certificate and a bi-monthly email update with photos.
If you would prefer to make a one-off payment of $200 as a sponsorship for yourself or as a gift, please contact us directly.
Every sponsor is personally acknowledged on the 'Friends' page of this website. Please note: due to the cost of raising joeys (around $2,000), sponsorships are non-exclusive. Due to the time constraints running this program, not all joeys in care become available for sponsorship.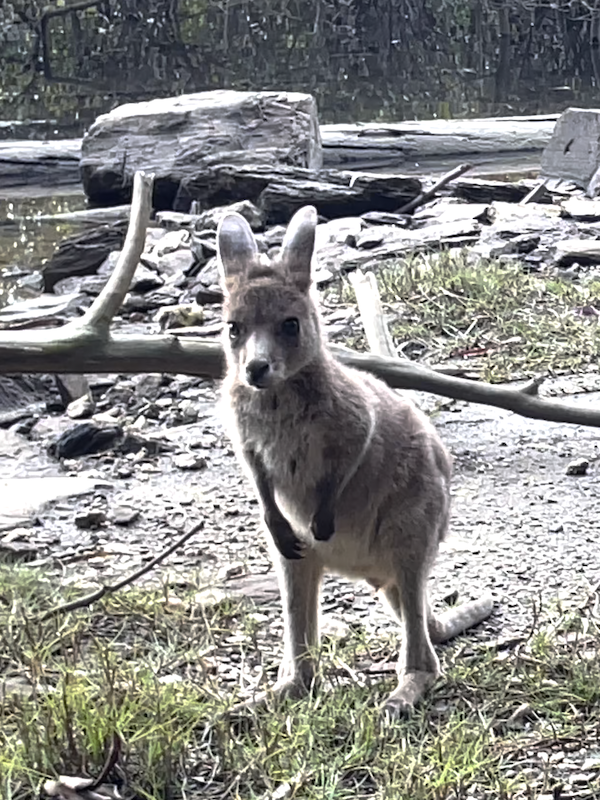 Finn

$25/month
Illness/Old Age Orphan
Finn came to us via Carly at Wildlife Rescue South Coast and was one of the first joeys she ever cared for, when he was rescued at 1.8kg. His mother was unfortunately very old and very old, unable to take care of him any longer. Once Finn reached 3.5kg, it was time for him to leave Carly, so he could have the space he needed to hop and develop further. He struggled on arrival, barely eating solid foods but has finally settled into his new life, he's eating loads and holds the title 'Boss of the Blankets'.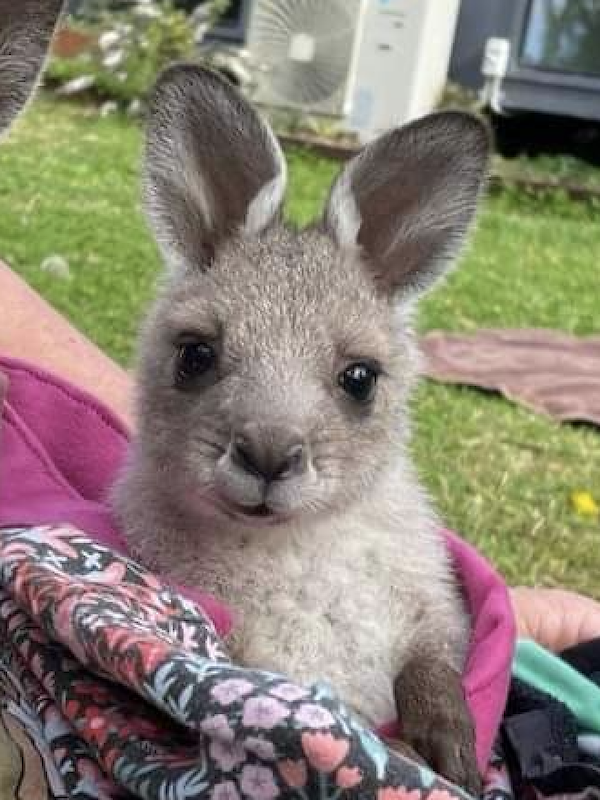 Jaffa

$25/month
Mother EU, broken leg
Isn't she a cutey? Jaffa comes from Long Beach and was orphaned due to her mother being found on a property with an inoperable broken leg. Like her friend Polly, Jaffa was in care with Nalda from WIRES from rescue, when she was 724g. Now Jaffa is older, she needs land so she can hop as far and long as she likes, to develop her long legs. She's an easily stressed joey, so some changes were made at W2F to accomodate that and she's doing great.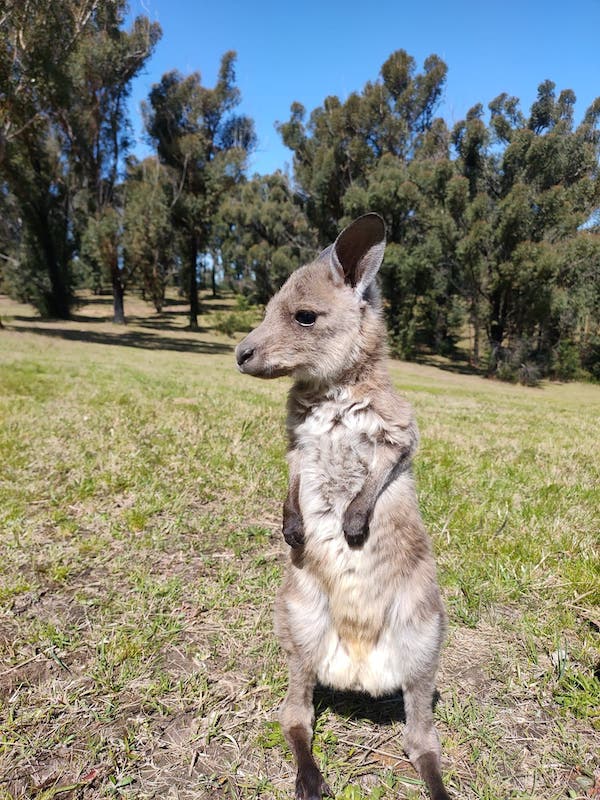 Polly
$25/month
Found Alone by Dog
Polly has the unusual rescue story of having been found alone…. by a dog! We've had dog attack orphans before but never a joey rescued by a dog. Big thanks to the good dog (and her human family) at Durras North for saving Polly's life. Polly was just 590g and still furless when that happened to her. She was previously in care with WIRES carer, the exceptional Nalda (who we've taken a number of joeys from now). Due to a lack of release sites, Polly has been transferred to Rae & Annie's group, Wildlife Rescue South Coast, so she can spend the rest of her life at Wild2Free.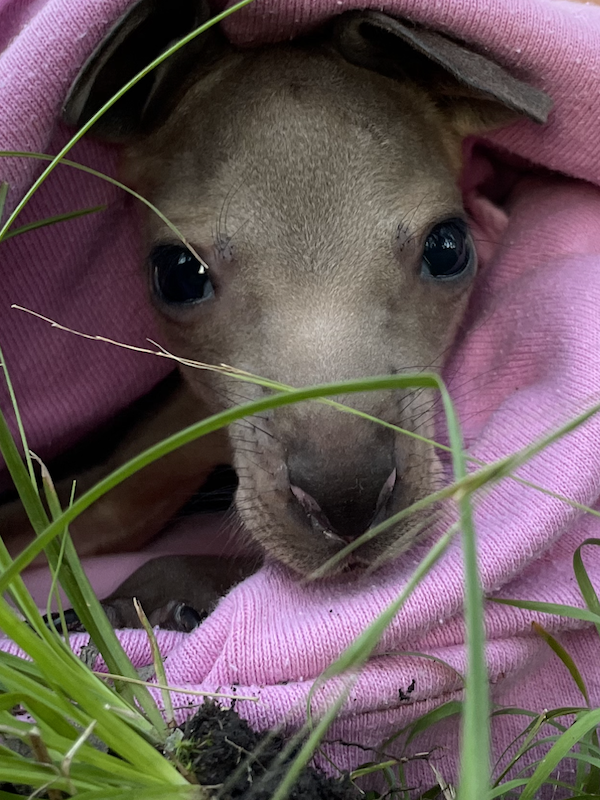 Sage

$25/month
Found Alone
The technical term is 'abandoned', but we prefer 'found alone', because no mother wishes to lose her joey, circumstances dictate it sometimes. Sage is a VERY special 1.1kg little girl, who was rescued on the deck of Rae's house at Wild2Free in early April. Her mother Lily (herself a former orphan here), had endured 4 long weeks of being hassled by males for mating and was exhausted, unable to care for Sage any longer. We like to believe Lily deliberately dropped her there, knowing we could care for her. We're hoping for a reunite one day, but for now, Sage is officially an 'orphaned' joey in care.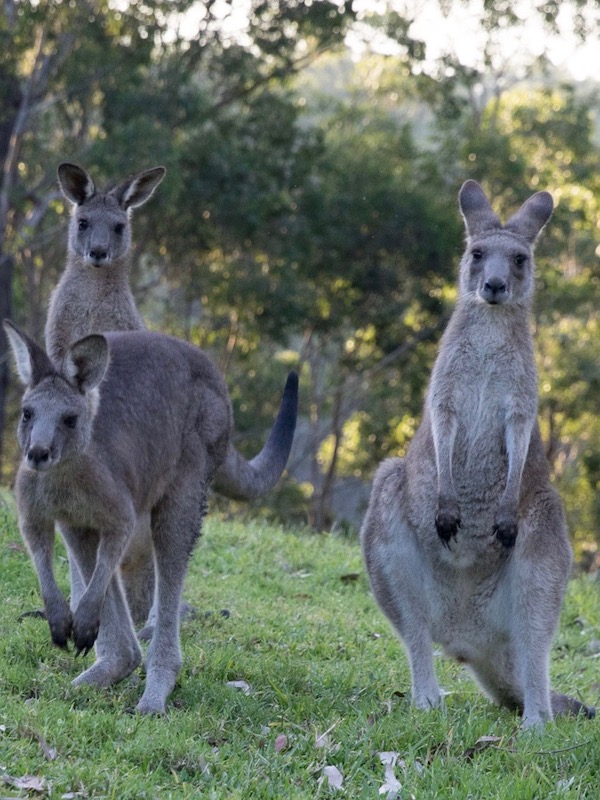 The Mob

$25/month
Sponsor the Mob!
Once they're ready to go out into the big wide world, many continue returning at dusk for food, shelter and water for quite some time – most of the females never leave. Whether you wish to help pay for their feed, shelter and medication, you want an overview on all your favourites, or you've sponsored a joey in the past and wish to be kept up-to-date on their progress after release, this is where to do it. We'll send an email bi-monthly, updating you on the mob and their welfare.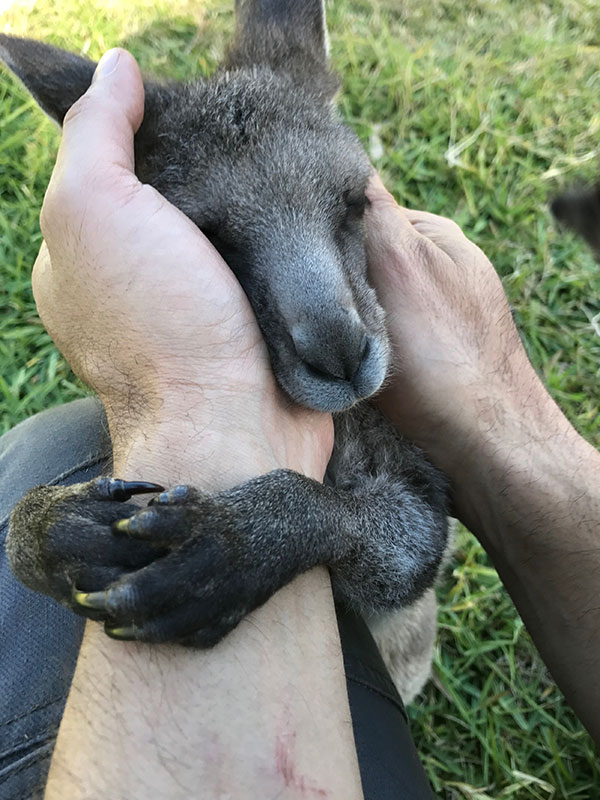 Wild2Free

$100/month
Sponsor Us!
There are many running costs not directly related to feeding or housing animals. Sponsor us and we'll add your business logo or personal name to our website. You'll receive a sponsorship certificate and a bi-monthly update from The Mob and/or joey updates if you prefer it.