SPONSOR A JOEY
Wild 2 Free was founded to help fund the costs associated with running a release site for kangaroos, and provide care to other animals in need. Our co-founder Rae, is also an authorised wildlife carer with Wildlife Rescue South Coast, so we additionally raise funds to pay for joeys she cares for.
You can sponsor a joey and help pay for their milk, supplementary feed, bedding and medical needs. Most joeys are in care for around 8-10 months before soft-releasing onto the land here. As a release site, many of them remain on the property, choosing to live here permanently, so you may continue seeing them via our social media for years to come.
You will receive a sponsorship certificate and a monthly email update with photos, written from your joey's perspective – and they ALL have different personalities!
If you would prefer to make a one-off payment of $200 as a sponsorship for yourself or as a gift, please contact us directly.
Every sponsor is personally acknowledged on the 'Friends' page of this website.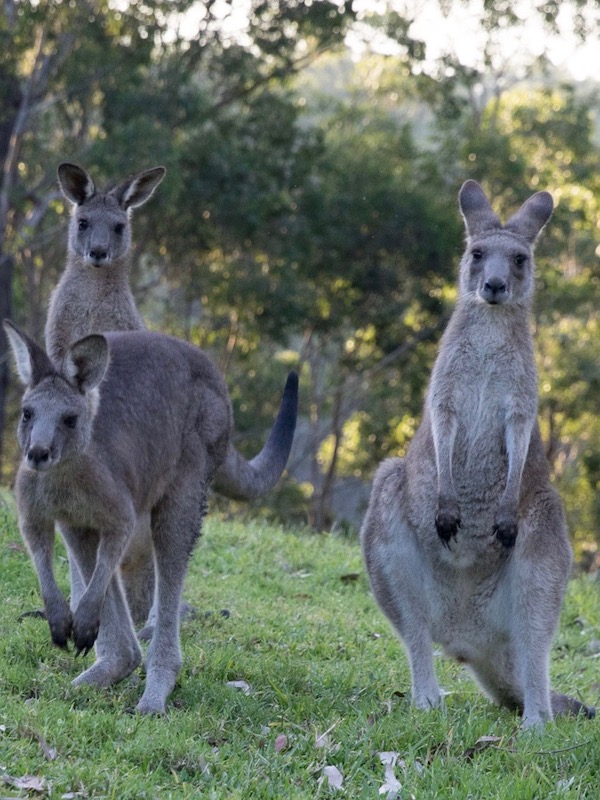 The Mob

$25/month
Sponsor the Mob!
Once they're ready to go out into the big wide world, many continue returning at dusk for food, shelter and water for quite some time – most of the females never leave. Whether you wish to help pay for their feed, shelter and medication, you want an overview on all your favourites, or you've sponsored a joey in the past and wish to be kept up-to-date on their progress after release, this is where to do it. We'll send an email monthly, updating you on the mob and their welfare.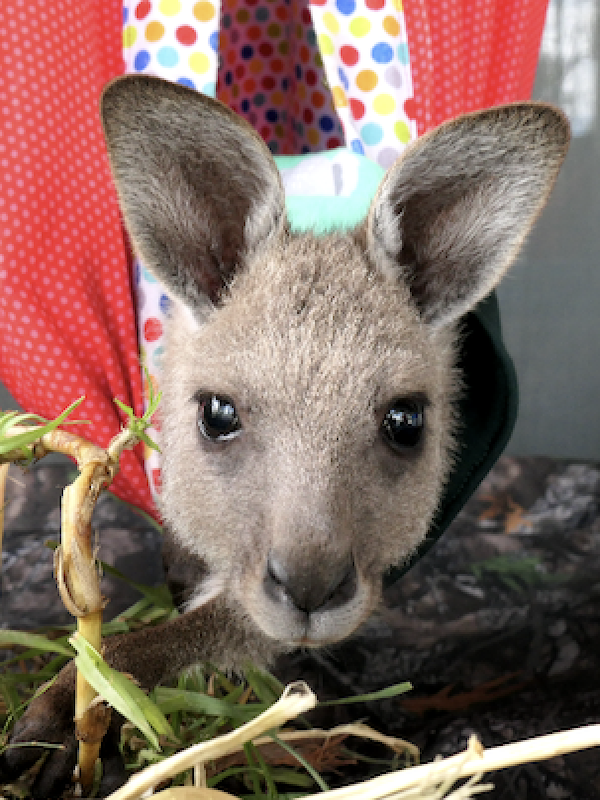 Chenoa

$25/month
Twin joey requiring care
It's rare, but kangaroos can and do give birth to twins! Chenoa is one of twins born to a mother at Long Beach, a suburb of Batemans Bay. Sadly Chenoa's mother stopped letting her into her pouch, unable to continue carrying both joeys. A local WIRES member decided to rescue Chenoa, deemed too young to stay with her mother 'at foot', in an area with many dogs and other dangers to such a young joey. Chenoa was initially raised by a WIRES member before transferring here for the remainder of her life. We say life, because females tend to stay on the property permanently. She's super confident, sweet, adventurous and gentle.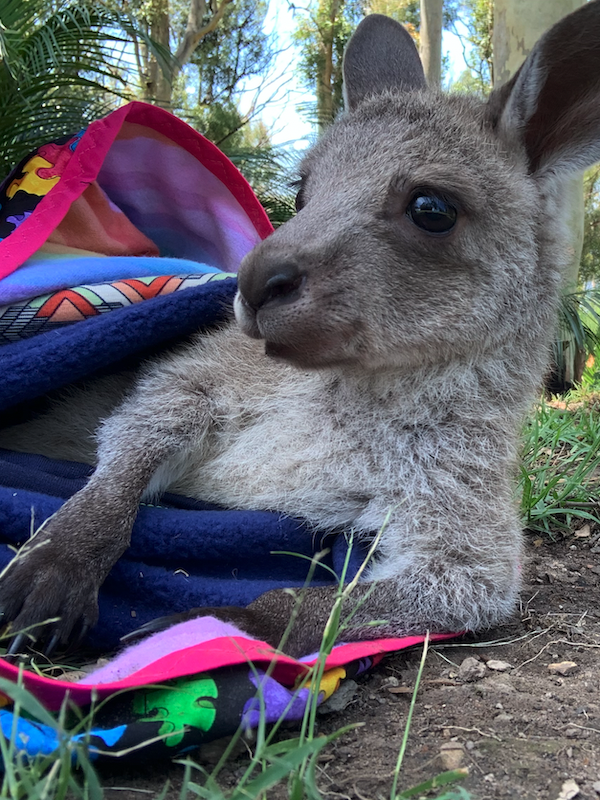 Duncan

$25/month
Found Alone
Duncan was found alone at a property on Dunns Creek Road, Mossy Point. The road is unfortunately renowned for kangaroo car accidents occurring, which may have been the cause of him being found cold and dehydrated. He was initially cared for by a WIRES member for two months, prior to transferring here for the remainder of his rehabilitation and release with Rae, a Wildlife South Coast member – we all work together to help wildlife. Duncan LOVES his bottle. He's 'tough' in the pouch, but like most male joeys, he's not so tough when out of the safety of that pouch!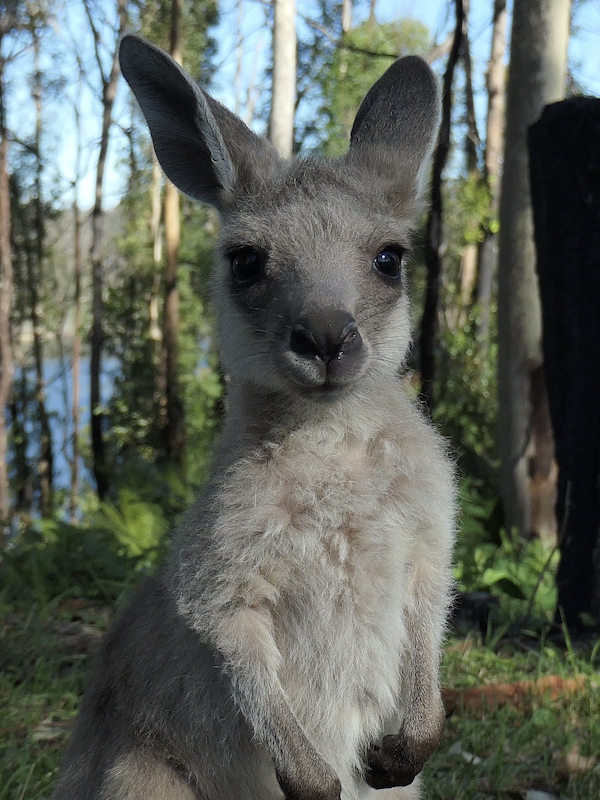 Huckleberry

$25/month
Car Accident Orphan
Huckleberry was still furless when he was found in his mother's pouch at 1.1kg. That's rather large for a joey to still be a 'pinky', so it appears Huckleberry will need to be called 'Huck' when he grows into the big boy we think he's going to be. He used to live with a lovely lady called Nalda, but now he's here at W2F to finish growing up. He was very stressed with the changed environment arriving here, but he's settled in well now. He lost his mother in August, at Long Beach, a suburb of Batemans Bay.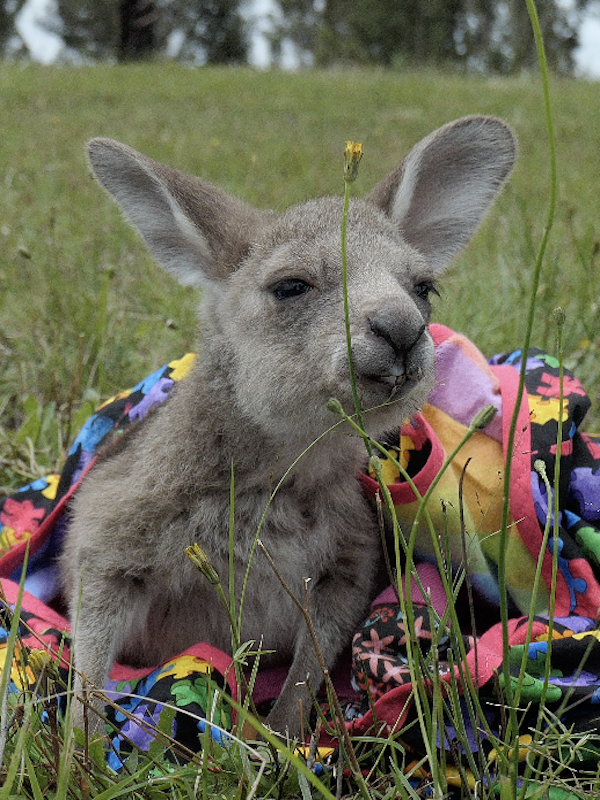 Mulberry
$25/month
Car Accident Orphan
Gorgeous and sweet little Mulberry was raised originally by Nalda, along with her buddy Huckleberry. Likewise, she is also a car accident orphan from Long Beach. It's one of the few areas that luckily escaped the devastating bushfires, and consequently, wildlife survivors converged there to find food and water. It's a built up suburb in a national park, making it particularly challenging for the humans/cars vs kangaroos issue, thus Mulberry is the 3rd Long Beach orphan to arrive in 2021.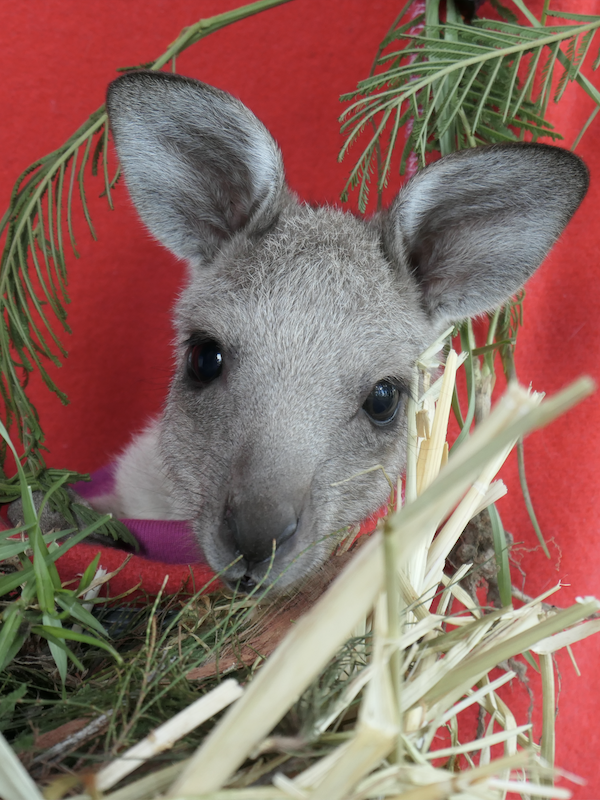 Nova

$25/month
Car Accident Orphan
Sadly, the New Year has revellers out late, and subsequently Nova's mother was killed and she was found in the pouch at 3.30am on New Year's Day at Maloney's Beach, a tiny suburb next to Long Beach at Batemans Bay. She is a direct rescue from Frances of Wildlife Rescue South Coast, the group Rae is authorised to care for joeys with. Being a New Year's Day rescue and with the new beginnings after the bushfire here at W2F, there was no better name for her than Nova. Despite arriving very recently, she is settling in well, helped along by observing her older more experienced orphaned friends.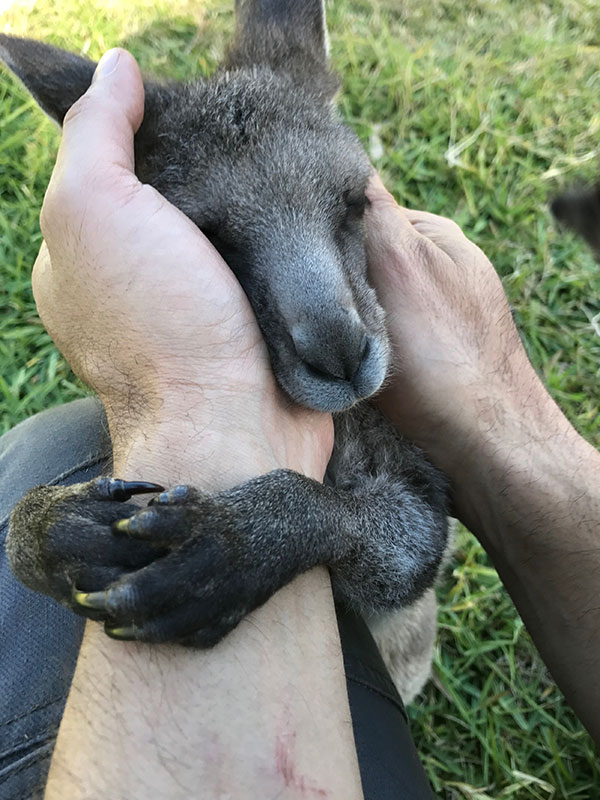 Wild2Free

$100/month
Sponsor Us!
There are many running costs not directly related to feeding or housing animals. Sponsor us and we'll add your business logo or personal name to our website. You'll receive a sponsorship certificate and you can select up to 5 joeys to receive emails from each month.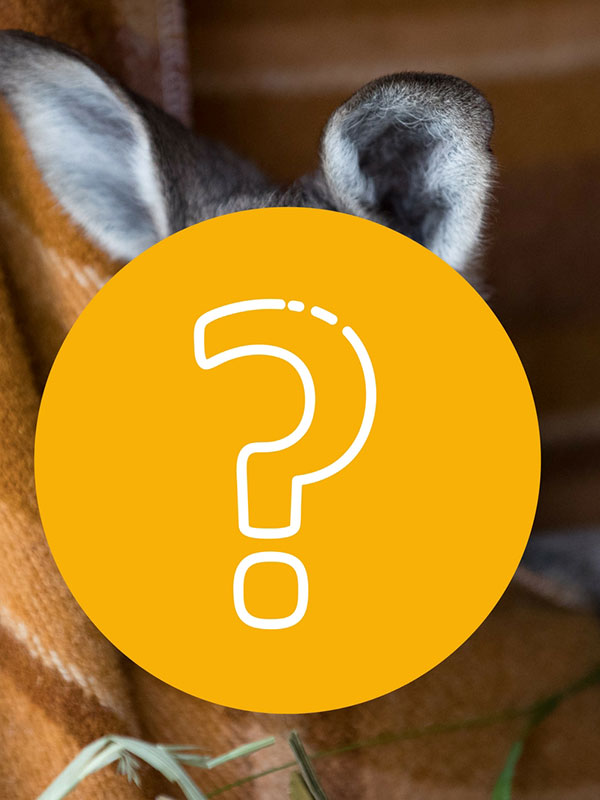 New Arrival F

$25/month
TBC