We gratefully acknowledge the following organisations, people or businesses, who support us either financially, or with donated services and products. Our work would not be possible without them, particularly since the 2019 NYE Bushfire. A huge thanks to:
What a great job these guys do, getting urgent feed and supplies around the nation to help those in need. At W2F, they were amongst the first responders post-fire, arriving with a generator, torches, fuel, feed, medical supplies and gazebos. The gazebos were life-saving, providing the only shelter we had at the time, to assist the burn victims.
What a brilliant group this is, made up of volunteers all over the world, who craft, build and sew all manner of items relating to animal care. In our case, much-needed pouches, hanging bags and the like, for joeys in care.
Casey's Beach Veterinary Clinic
Dr Sean Harrison must be acknowledged for providing great care to many wildlife in our region. We thank him for the many consultations provided and all the support and consistent help and advice via email from Sean – he's a legend.
John Butler, The Waifs & Friends
FIRE AID, held in Feb 2020 and featuring John Butler, The Waifs, San Cisco, Stella Donnelly and Carla Geneve was a roaring success, raising over $650,000 to aid fire services, community and wildlife of the East Coast. W2F was one of the lucky recipients of a massive $60,000 donation, to spend on water tanks and/or solar power. Our very deserving friends at Mogo Local Aboriginal Land Council, Boomerang Meeting Place, Alphadog Animalarmy and Southern Cross Wildlife Care also benefitted from direct donations from this outstanding group of people.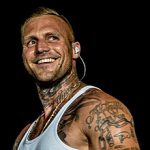 What a star in so many ways. When Kontra K learned of the wildlife suffering in Australia, he designed and sold a t-shirt to his millions of fans in Germany, to raise funds to contribute. He also understood it wasn't just about money, and jumped on a plane with friends and came to directly offer valuable labour to help some of those directly affected by the Black Summer Bushfires. This included W2F, we benefitted from several days of hard labour in terribly hot conditions while they mixed and prepared animal feed, hauled several ton of feed bags around and repaired the roof on the machinery shed. Oh, and on his way out he donated $50,000 to W2F to help our rebuild efforts. Friends forever mate, can't wait to have you back again. Sub-titles on your IG stories please!
First responders in a disaster zone, ROWW wanted to help the wildlife. And they did. A crew turned up in Batemans Bay and asked questions until they found someone local who cared for wildlife and needed their help. Impressively, they bought all their tools locally (supporting our local community), they built FIVE shelters for us, so we could had dry areas to provide feed and water to wildlife, and when they were finished, they donated all the tools to us! When they were done, they headed to a friend's place and helped remove some of their dangerous trees. Legends.
Animal lovers Jonathan and Susan (RIP) operate with the utmost sensitivity when dealing with our loss of an animal. We love that they're local and we love that they care so much and make the entire experience a little easier. We're so grateful to them for everything they do to support us in times of grief.
Glenda and Dr Howard Ralph do incredible work saving the lives of animals who would potentially face euthanasia otherwise. If it can be fixed, Dr Ralph will fix it. Their hospital is not something we take advantage of, we will only go there to request their valuable time, resources and knowledge if there's no alternative and we believe an animal's life will be saved as a result.
Animal photographer Peter Sharp, donates his time and talents several times a year. He drives all the way from Sydney and stays a few days at a time, capturing quality photos of the joeys in care for our use. Many of his photos adorn our website and are sent to joey sponsors. Our 2019 calendar mostly featured his work.
Therian are the Australian Distributor for Kuranda Dog Beds. The extra tough & durable shelter quality beds we use for the joeys here. After our old dog beds died and we ran a Winter Appeal to raise funds for more, Therian also got on board with a big discount and provided a couple of freebies, enabling us to ensure all beds were replaced, along with comfy canvas toppers. After the fire, they helped again, providing freebie bits and pieces to aid us in recovery.
USA Based charity Together Rising do incredible work worldwide, trusted with people's donations, to find those they feel are most in need. During the bushfire crisis, W2F was recognised as one of the lucky recipients of their kindness, receiving $102,945.84 from them and their loyal supporters. Together with the other large donors on the back of this crisis, we CAN and WILL rebuild and look forward to helping our kangaroos forever
Rae cares for wildlife under license by Wildlife Rescue South Coast. A wonderful organisation who support us with knowledge and and through whom we've made wonderful new friendships. Their volunteers are dedicated and their phones operate 24/7 to rescue native wildlife, from Wollongong all the way down to the Victorian border.
Sponsors & Supporters
We also acknowledge and thank the following people, whom without their support, things would certainly be more difficult financially.
Major Supporters during the Bushfire Crisis
Channel Nine Willoughby Staff; Emma Hurst (Animal Justice Party); Faircase; Fundacja Centaurus; Level Up Studio; Lush; Mark Sherman Law; Pet Stock; Rodney Fenwick; Wildlife Rescue Rockhampton; Wildlife Rescue Sunshine Coast
W2F Monthly Sponsors
Brooke Wemyss;Dean Commons; Joanne Delany; The Johns Family; Kate Seavey; Lawrence Bredhauer; Relax Me Online
Joey Sponsors
Alain Wolf Coaching International; Alex Dunkley; Amarandi Barrett; Anthony Petruzio; Auri Gabel; Benjamin Suthers; Brett Ryan; Cheryl Bedalla; Chiara Lodi; Colleen Wilson; Denise White; Fay Bannah; Felicity Nicholls; Georgia Collins; Hamzah Abdullah; Janett Schilling; Karen Bachelder; Karen Trafford; Krissy Martin; Laura Kelley; Laura Seavey; Lauren White; Leigh Gillard; Lynne Gillam; Margaret & George Park; Melissa Rottura; Nat Gruin; Pat O'Connor; Pauley Bessant; Peter Sharp; Rachel Marsden; Robyn Hayes; Sabine Heidenreich; Sarah Longhurst; The Smith Family; Stefanie Krisch; Susannah Collins; Suzanne Hamel; Thanyaroj Rojanathanes; Tracy Kamar; Tracy & Hartson Poland; Ximena Lara Reyes; Yvonne Birkle
Monthly Donors
Advocates for Surrogacy; Agnieszka Więcek; Aleksandra Petrovic Fabijan; Alice Puleo; Andrea Zampella; Andrzej Kampka; Andy Hook; Angela Kirton; Angela Pollard; Anne Spiteri & Robert Hogan; Astrid Rodricks; Avalon Sperring; Bren Obst; Carol George; Carole Blanes; Christine Goodwin; Colleen Hodgson; Corey Manning; Daniela Candelaria Falcon Maimone; Deborah Gilchrist; ER Barton; Hayley Persson; Heather Holmes; Ines Woberschal; Jeanne Thurbon; Joanna Spencer; Jonathan Mills; June Schiller; Karen Bennett; Karen Wollmer; Katie Bird; Kriselda Burnett; Kristine Ashton; Lavonne Wilson; Leisa Moore; Margaret Park; Maria Petruzzelli; Marta Martínez; Merryl Humphreys; Moira Taylor; Paula Rose; Nancy Montero; Opshoppers; Patricia Berry; Paula Rose; Rhondda Field; Ronna Kay; Samantha Trappman; Sarah Leheny; Sharon McCormick-Smith; Sheryl Gay; Stephanie Sims; Torfi Karlsson; Uta Vandercappelle; Verity Roberts; Wendy McCathie; Yury Khablyuk
Thanks also to all whom have donated items for our use, given one-off donations, or supplied items for us to auction online.
And of course, to our incredible volunteers – your dedication and help is invaluable.